What is the Yellow Ribbon School Program?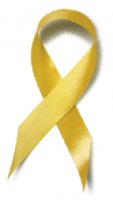 Eligible veterans can attend Vanderbilt at a significantly reduced cost thanks to the university's participation in the Yellow Ribbon GI Educational Enhancement Program. Under the Yellow Ribbon Program, a part of the Post-9/11 Veterans Educational Assistance Act of 2008, colleges and universities can work with the federal government to offer reduced tuition and fees to veterans of the wars in Iraq and Afghanistan.
To be eligible, veterans must have served three years on active duty or at least 30 continuous days before being discharged for service-related injuries since the Sept. 11, 2001, terrorist attacks.
"As we work to provide the best possible learning environment for our students, we also appreciate that veterans bring leadership skills, maturity, and a broad world perspective to the educational exchange in our classrooms, " says Richard McCarty, provost and vice chancellor for academic affairs.
More than 500 colleges and universities have reached agreements with the U.S. Department of Veterans Affairs to participate in the Yellow Ribbon Program. Under the program's guidelines, Veterans Affairs and a participating institution agree to match each other's contributions if tuition at that school exceeds the Post-9/11 GI Bill cap for the state. That figure would be the cost for the most expensive four-year public college or university for undergraduate tuition at the in-state rate.
At Vanderbilt eligible veterans who enroll either as undergraduates or graduate students (master's and doctoral level) can receive a $6, 000 tuition discount from the university that will be matched by another $6, 000 from the Department of Veterans Affairs.
"Our profound belief in the tremendous value that these students bring to campus led us to the decision not to limit the number of veterans who could use the discount, " says Douglas Christiansen, associate provost for enrollment and dean of admissions. "The university will review this plan each year to be sure adequate funds are available to continue the commitment."
A $10, 000 discount from both Vanderbilt and the government will be available for veterans who enroll in the Owen Graduate School of Management. All of Vanderbilt's contribution will come from institutional funds.
© 2015 Vanderbilt University
Conversation guidelines: Vanderbilt Magazine welcomes your thoughts, stories and information related to this article. Please stay on topic and be respectful of others. Keep the conversation appropriate for interested readers across the map.
You might also like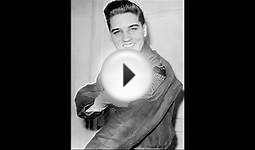 Yellow Ribbon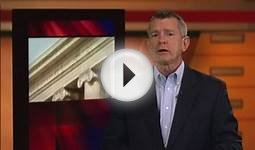 Yellow Ribbon Program
City Threads Little Girls' Short Sleeve Twirly Circle Party Dress, Yellow, 2T


Apparel ()




Every girl wants to twirl!
This Twirly Short Sleeve Dress is a cute, easy and simple everyday cotton basic
Highest-quality materials and highest-quality stitching
Safe - made from safe dyes and materials
Made in the USA! Proudly keeping jobs local