GI Bill Yellow Ribbon Program tuition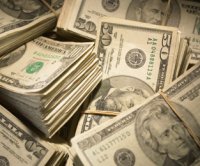 By Bradley Hood
Contributor, In Military Education
The Post-9/11 GI Bill pays out on a system slightly differently than the Montgomery GI Bill, a topic I have previously discussed on this blog. Because I have already gone over this topic, if you have interest in how the system payment works, I recommend you check my earlier post, or go to a site like military.com, a repository of a great deal of up to date information on the GI Bill. To summarize: With enough service, a service member or veteran can have up to 100% of their public school tuition paid for them by the VA, in addition to living expenses.
According to military.com, as of August 1, 2013, the Post-9/11 GI Bill will pay an increased $19, 198.31 annually in the 2013-2014 academic year, in contrast to earlier rates like $17, 500. There are some stipulations for certain states based maximum rate per credit hour and total tuition: Arizona, Michigan, New Hampshire, New York, Pennsylvania, South Carolina and Texas all fall into this category. These limitations only apply to tuition paid to private schools, and do not effect the ability of an individual drawing the GI Bill to have 100% of their public tuition paid.
As a non-resident student of a public school, or a student at a private school, you may be eligible for additional benefits if your tuition exceeds the current $19, 198.31 limit under the Yellow Ribbon Program. This program is only available to those who have completed enough time to be eligible for the 100% benefit of the Post-9/11 GI Bill: 36 aggregate months of active duty service, or 30 continuous days and a service related disability discharge. All qualifying service must have been after September 10th, 2001.
However, not all students will be eligible for the Yellow Ribbon Program, even if they otherwise qualify. The program is a voluntary agreement between an institution of higher learning and the VA, where the institution funds the excess tuition expenses.
Regardless of if you are drawing Yellow Ribbon Benefits or not, if you are using your Post-9/11 GI Bill and attending a private school, you will see an increased level of your tuition paid this year. Make the most of it!
Bio: Bradley Hood is a Marine Corps Second Lieutenant in IRR status with 5 years of prior enlisted experience. He is a recent graduate of AmericanMilitaryUniversity, and currently is working towards a Master's degree in Military History through Norwich. Bradley lives with his beautiful wife in historic NJ.
You might also like
RAVPower All-In-One FileHub Wireless N Travel Router USB Micro SD SDXC TF Memory Card Reader Card with 6000 mAh portable charger USB Hard drive Flash Mobile Storage Media Sharing for iOS &android devices
Personal Computer (RAVPower)
Media Sharing: transfer photos/movies/music/files between iOS and Android Devices and Desktop/Laptop, between mobile devices and SD Card/USB HDD, and between Micro...
Wirelless Router: instantly convert wired network into Wi-Fi (AP/Router/Bridge)
External battery: built-in 6 mAh power bank (5V/1A) for charging smartphones
Wireless Network: Connect to an existing wifi network, share hotspot access and boost Wi-Fi range
Package Include :1 x RAVPower FileHub[WD02], 1 x USB Charging Cable, 1 x User Manual
[All-in-1] RAVPower FileHub Wireless USB HDD SD card File Media Transferring Sharing Travel Router 6000mAh External Battery Wireless Micro SD TF Card Reader, HDD/USB drive wireless accessing, Wireless Storage For iOS/Android Devices, WLAN Hot Spot & NAS File Server.
Personal Computer (RAVPower)
Media Sharing: transfer photos/movies/music/files between iOS and Android Devices and Desktop/Laptop, between mobile devices and SD Card/USB HDD, and between Micro...
Wirelless Router: instantly convert wired network into Wi-Fi (AP/Router/Bridge)
External battery: built-in 6 mAh power bank (5V/1A) for charging smartphones
Can connect up to 5 devices (Laptop,Mobile Phone,Tablet/PAD,Desktop etc) at the same time
Wireless Storage For Ipad / Iphone5,4s,4 / Samsung Galaxy S4,S3,S2,Tab2,Note2 and All Other IOS/Android Device