Yellow Ribbon (round the Ole Oak tree)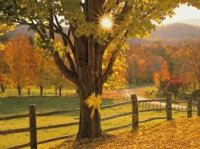 It was 42 years ago today when Tony Orlando & Dawn held the #1 spot on the charts with "Tie a Yellow Ribbon Round the Old Oak Tree" in 1973.
"Tie a Yellow Ribbon Round the Ole Oak Tree" is a song by Dawn featuring Tony Orlando. It was written by Irwin Levine and L. Russell Brown and produced by Hank Medress and Dave Appell, with Motown/Staxbacking vocalist Telma Hopkins, Joyce Vincent Wilson and her sister Pamela Vincent on backing vocals. It was a worldwide hit for the group in 1973.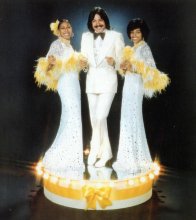 It reached number one on both the US and UK charts for four weeks in April 1973, number one on the Australian charts for seven weeks from May to July 1973 and number one on the New Zealand charts for ten weeks from June to August 1973. It was the top-selling single in 1973 in both the US and UK.
In 2008, Billboard ranked the song as the 37th biggest song of all time in its issue celebrating the 50th anniversary of the Hot 100.
~~GRAPHIC SOURCE~~
~~GALLERY~~
This slideshow requires JavaScript.
~Synopsis~
The song is told from the point of view of a prisoner who has completed his three-year sentence but is uncertain if he will be welcomed home.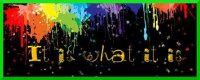 He writes to his love, asking her to tie a yellow ribbon around the "ole oak tree" in front of the house (which the bus, bringing him home from prison, will pass by) if she wants him to return to her life; if he does not see such a ribbon, he will remain on the bus (taking that to mean he is unwelcome) and understand her reasons ("put the blame on me"). He asks the bus driver to check, fearful of not seeing anything.
To his amazement, the entire bus cheers the response – there are 100 yellow ribbons around the tree, a sign he is very much welcome.
~~Tie a Yellow Ribbon Round the Ole Oak Tree~~
Tony Orlando & Dawn
#AtTheEndOfTheDay #TieAYellowRibbonRoundTheOleOakTree #TonyOrlando #Dawn #RememberWhen #42YearsAgo #IrwinLevine #LRussellBrown #ProducedHankMedress #DaveAppell #MotownStaxbacking #VocalistTelmaHopkins #JoyceVincentWilson #PamelaVincent #WorldwideHit #TopSellingSingle #PrisonerPointOfView #ThreeYearSentence #Uncertain #WelcomedHome #BusDriver #100YellowRibbons #ComingHome
You might also like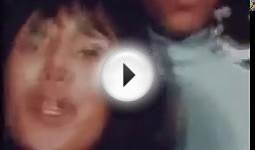 Tony Orlando & Dawn - Tie A Yellow Ribbon Round The Ole ...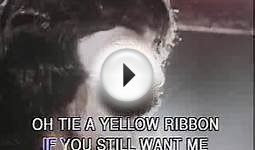 Dawn - Tie A Yellow Ribbon Round The Ole Oak Tree (1973)