Pre deployment Yellow Ribbon Program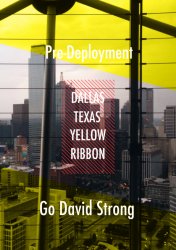 A few days ago I returned home from a three-day travel period for my pre-deployment Yellow Ribbon event. It was a nice weekend in Dallas, Texas where my brother and I spent time learning about what my life is like as a deploying soldier. We got a chance to bond and most importantly for him to gain an understanding of what Army personnel are like, although we were not in a garrison environment, nor in uniform. Nevertheless, he got a chance to learn about the expectations that are expected of me.
The city of Dallas is big and expansive. I think that it was a feast for the eyes.
We traveled to Dallas, Texas on Friday and arrived in time to walk through the city at night. And well…it was like walking through my home city on a Sunday evening–quiet and very relaxed.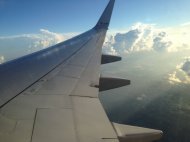 There were just a few individuals floating through the streets where we came across a lot of establishments that, believe it or not, were not major food chains that one would see in a strip mall (e.g. KFC, McDonald's, Subway, Olive Garden, and so on). More than anything, I was excited by the challenge and the thrill of capturing as much of the city's personality in photographs and some video as best I could with the time and equipment that I had on hand.
Our trip was on September 5-7, 2014. It was enjoyable and a great time to bond with my brother. In fact, that is what Yellow Ribbon is all about. It is a time to provide that psychological and emotional setting for those deploying, and reset for those that are returning from overseas. It's a wonderful program that I am glad exists. The biggest message was that older veterans did not get such assistance. For example, Vietnam veterans were deployed and then sent home after their time overseas was done, among those that survived. So when it is put such terms it is very sobering and uplifting to be thought about by our government. Veterans need help re-adjusting, and I know that I did.
You might also like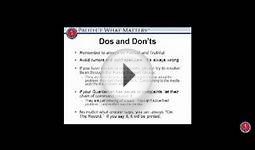 LANG Yellow Ribbon Training - PAO and OPSEC Training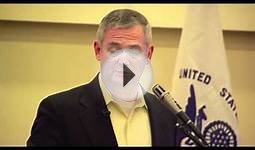 YRRP Executive Director Pre-Deployment Address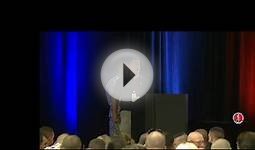 LANG Yellow Ribbon Training - Baton Rouge Veterans Center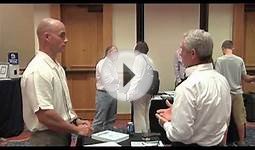 164th yellow ribbon 2013
RAVPower All-In-One FileHub Wireless N Travel Router USB Micro SD SDXC TF Memory Card Reader Card with 6000 mAh portable charger USB Hard drive Flash Mobile Storage Media Sharing for iOS &android devices
Personal Computer (RAVPower)
Media Sharing: transfer photos/movies/music/files between iOS and Android Devices and Desktop/Laptop, between mobile devices and SD Card/USB HDD, and between Micro...
Wirelless Router: instantly convert wired network into Wi-Fi (AP/Router/Bridge)
External battery: built-in 6 mAh power bank (5V/1A) for charging smartphones
Wireless Network: Connect to an existing wifi network, share hotspot access and boost Wi-Fi range
Package Include :1 x RAVPower FileHub[WD02], 1 x USB Charging Cable, 1 x User Manual
[All-in-1] RAVPower FileHub Wireless USB HDD SD card File Media Transferring Sharing Travel Router 6000mAh External Battery Wireless Micro SD TF Card Reader, HDD/USB drive wireless accessing, Wireless Storage For iOS/Android Devices, WLAN Hot Spot & NAS File Server.
Personal Computer (RAVPower)
Media Sharing: transfer photos/movies/music/files between iOS and Android Devices and Desktop/Laptop, between mobile devices and SD Card/USB HDD, and between Micro...
Wirelless Router: instantly convert wired network into Wi-Fi (AP/Router/Bridge)
External battery: built-in 6 mAh power bank (5V/1A) for charging smartphones
Can connect up to 5 devices (Laptop,Mobile Phone,Tablet/PAD,Desktop etc) at the same time
Wireless Storage For Ipad / Iphone5,4s,4 / Samsung Galaxy S4,S3,S2,Tab2,Note2 and All Other IOS/Android Device