Yellow Ribbon returning Warrior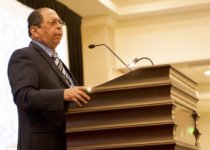 "In time our battles were forgotten, our sacrifices discounted and both our sanity and our suitability for life in polite progressive American society were publicly questioned. Our young-old faces, chiseled and gaunt from the fever and the heat and the sleepless nights, now stare back at us, lost and damned strangers, frozen in yellowing snapshots packed away in cardboard boxes with our medals and ribbons… As the years passed we searched each other out and found that the half-remembered pride of service was shared by those who had shared everything else with us. With them, and only with them, could we talk about what had really happened over there – what we had seen, what we had done, what we had survived." – Lt. Gen. (ret) Harold G. Moore, We Were Soldiers Once… and Young
If you have attended a Yellow Ribbon Reintegration Program Returning Warrior Workshop (RWW) event, you most likely heard numerous stories from Service members who endured arduous and sometimes dangerous deployments.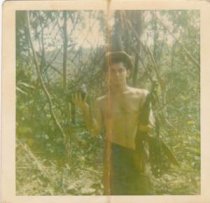 RWW's often serve as one of the only settings where Service members and their loved ones can gather and share their stories of struggle, hardship, loss, and valor, as well as seek resources and support to identify and address the problems they face.
The stories often center on those Service members and their families who have deployed since Sept. 11, 2001, when a series of terrorist attacks set in motion two wars lasting more than a decade of conflict.
But standing in front of a crowd of more than 150 Warriors and their guests at an RWW event in Fort Worth, Tex., Sgt. 1st Class (ret) Sergio Borrero, a Vietnam veteran, finally shared his story; a story that took more than 45 years to tell.
Borrero was born in Puerto Rico, but he moved early in his childhood and spent most of his youth growing up in San Francisco. It was from there that he enlisted in the United States Navy in 1956.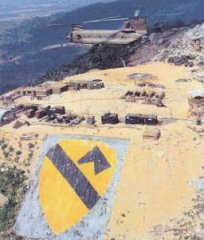 After the end of his first enlistment in 1960, he transferred to the Navy Reserve. But in 1961, just a year after leaving Active Duty, he decided to re-enlist and join the United States Army as an infantryman.
It was early into his career that American troops in the region of Southern Vietnam surged from 2, 000 in 1961 to more than 16, 000 in 1964. By the time Borrero received his orders on the third day of a mass recall ordered to Fort Bragg shortly before Christmas of 1965, troop levels had skyrocketed to more than 184, 000.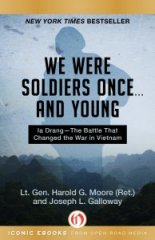 He waited with other soldiers during hourly formations as their names were called one by one and were handed their orders to Vietnam.
"They just cleaned house, " said Borrero. "They got just about everyone."
They were given leave, and a few short weeks later in January of 1966, he was on a plane to Saigon.
When Borerro landed, the orders to the 173rd Airborne Division he had received at Fort Bragg were rescinded, and he was reassigned to A Troop, 1st Battalion, 9th Cavalry Regiment, 1st Cavalry Division. From Saigon he immediately flew by helicopter to Camp Radcliff where he saw a plane burning on the side of the runway.
You might also like
CBconcept 12VLR-65FT-Y Yellow 65-Feet Low Voltage 12-volt 2-Wire 1/2-Inch LED Rope Light, Christmas Lighting, Indoor/Outdoor Rope Lighting


Home Improvement (CBconcept)




Kit Includes: 12v 66-Feet Premium grade LED rope light with 2- bare wires ready to wire to battery pack or low voltage electric system
Free Accessory Package: 66-Piece clips, 2-Piece online splices, 1-Piece T-shape connector
Cool to touch when lit. Flexible and easy installation, Indoor/Outdoor, connect up to 200 -Feet
Energy saving -LED Rope Light: 0.8Watts/FT vs. incandescent Rope Light: 5.5Watts/FT
Allowable Cutting interval: 3-Feet 3-Inch . 36 LEDs per 3-Feet 3-Inch
TIONEER Sterling Silver Cute Bow Infinity Ring, Size 4


Jewelry (Tioneer Jewelry)




An adorable edition of an infinity ring, with realistic knotted bow.
Genuine .925 grade sterling silver. This ring is plated with rhodium to ensure durableness.
Large ribbon bow tied at the top of the crown, accented with approx. 7 sparkling cubic zirconia.
Infinity bow dimensions: 11mm x 19mm. Weighs approx. 4.3g.
Comes with complimentary gift box.
Bee Keeping Stainless Steel Uncapping Fork


Lawn & Patio (YBAMZQ)




Sturdy beekeeping equipment uncapping fork
Plastic handle and stainless steel tines
Great for uncapping sunken areas of honeycomb that cannot be decapped with a knife
Also good for pulling out drone brood to check for varroa mites

Personalized Ballerina Embroidered White Bath Towels - Thread Color Yellow


Home (Ababy)




PLEASE TYPE THE CHILD S NAME IN THE GIFT MESSAGE SECTION OF YOUR ORDER, OTHERWISE A FRIENDLY REPRESENTATIVE WILL CONTACT YOU.
30 W x 54 L
Color: White

Verna Mosquera Snapshot Design Roll 30 2.5-inch Strips Jelly Roll Free Spirit


Art and Craft Supply (Free Spirit)




Snapshot collection from Free Spirit
Designed by Verna Mosquera
Design Roll (Jelly Roll) includes 30 2.5-inch by 44-inch (width of fabric) strips
100% Cotton; premium quilt shop quality fabric
Precut, rolled and secured with a ribbon by the manufacturer