She Wore a Yellow Ribbon cavalry song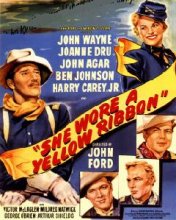 Captain Nathan Brittles: I don't know where you got your brains, Sergeant - God must have given you that pair of eyes. They're Arapahos, alright. Headin' the same way we are. Now why would they be movin' on Sudrow's Wells, Sergeant? Answer me that.
Sgt. Tyree: My mother didn't raise any sons to be makin' guesses in front of Yankee captains.
She Wore A Yellow Ribbon
is a 1949 Republic Pictures Western film, directed by John Ford, and starring John Wayne. The film is considered the second installment in Ford's so-called "Cavalry Trilogy, " which also includes (1948) and (1950). It is the only color film of the trilogy.The film takes place in 1876 during the Indian Wars, detailing the last mission of the retiring career cavalry captain, Nathan Brittles, who must neutralize the threat of the would-be Indian messiah Red Shirt (Noble Johnson), in which Brittles is aided by Sergeants Quincannon (Victor McGlaglen) and Tyree (Ben Johnson). Meanwhile, pretty Eastern tourist Olivia Dandridge (Joanne Dru), niece of the wife (Mildred Natwick) of the fort's commander, Major Allshard (George O'Brien), has been setting the younger officers of the fort by the heels, particularly Lieutenants Flint Cohill (John Agar) and Ross Pennell (Harry Carey, Jr.).Set against the backdrop of Ford's favorite setting, Monument Valley, Utah, the film was deliberately designed to emulate the paintings of Western artist Frederic Remington. The 41-year-old Wayne's performance as the 60-year-old Captain Brittles impressed critics, and Patrick Wayne reported that this film remained his father's favorite of the many he had made.
Captain Smooth and Sergeant Rough: John Wayne's Nathan Brittles to Victor McLaglan's Quincannon.
Catch Phrase: "Never apologize; it's a sign of weakness"; "...in ten or twelve years."
Grave Marking Scene: Captain Brittles regularly revisits the grave of his wife, thus enabling a series of Surrogate Soliloquies.
Musical Gag: The cavalry blacksmith is named Wagner; when he appears, the soundtrack plays the smithying Leitmotif from .
Scenery Porn: The cinematographer, Winton Hoch, won the 1950 Academy Award for Best Color Cinematography in this movie.
Somewhere, an Equestrian Is Crying: Averted and Lampshaded, when Olivia Dandridge complains about having to walk instead of riding, saying she might as well be with the Infantry; Lt. Cohill tartly replies, "We soon would be, if we didn't ease these horses."
Title Drop: The traditional song which begins and ends the film contains the titles, both of the film itself, and of the trilogy as a whole. The "Cavalry! cavalry!" refrain in particular sounds like a signature for the trilogy.
The Unapologetic: See Catch Phrase.
You might also like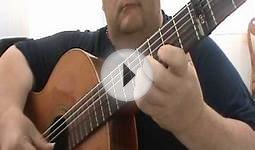 she wore a yellow ribbon music song cadence GUITAR TABS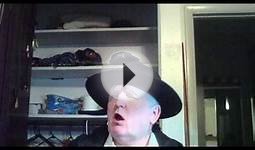 She Wore A Yellow Ribbon.MOV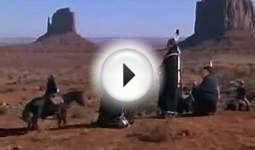 She Wore a Yellow Ribbon
She wore
Fort Apache (BD) [Blu-ray]


DVD (Warner Home Video)




WESTERNS
Run Time: 128
Release Date: 2/21/2012
Rio Grande [Blu-ray]


DVD (Olive Films)




WESTERNS
Run Time: 96
Release Date: 8/7/2012
R