CH 33 Yellow Ribbon Program
Only veterans entitled to the maximum benefit rate (based on service requirements) or their designated transferees may receive this funding. Fry Scholarship recipients and active duty service members and their spouses are not eligible for this program (child transferees of active duty service members may be eligible if the service member is qualified at the 100% rate).
The Yellow Ribbon Program, a provision of the Post 9/11 GI Bill - Chapter 33, exists for out of state students to help cover some of the costs not paid under Chapter 33. MICA and the VA will provide a matching grant to cover the remaining cost of tuition and fees. If the VA notifies MICA that you do not have a full semester worth of Yellow Ribbon entitlement, you will only receive a prorated amount of the tuition and fee grant and you will not receive matching grants from the VA or MICA. Yellow Ribbon funding, with its corresponding MICA grant and match from the VA replaces any previously awarded MICA sponsored grants and/or scholarships. Returning students may still be eligible to compete for the Returning Competitive scholarship.
You may be eligible for the Yellow Ribbon Program if:
You are either a current full-time undergraduate or graduate student in good academic standing or be accepted for full-time admission at MICA.
You served an aggregate period of active duty after September 10, 2001, of at least 36 months;
You were honorably discharged from active duty for a service connected disability and you served 30 continuous days after September 10, 2001;
You are a dependent eligible for Transfer of Entitlement under the Post 9/11 GI Bill based on a veteran's service under the eligibility criteria listed above.
Complete information concerning eligibility requirements for veterans, eligible spouses or dependents, how to apply, and payment rate information is available on the Department of Veterans Affairs website at (Frequently Asked Questions) section on the GI Bill website may also be helpful.
Marine Gunnery Sergeant John David Fry Scholarship
The Marine Gunnery Sergeant John David Fry Scholarship amends the Post 9/11 GI Bill (Chapter 33) that makes education benefits available to the children of service members who die in the line of duty after September 10, 2001.
Eligible Children:
May be married or over 23 and still be eligible
Are entitled to 36 months of benefits at the 100% level
Have 15 years to use the benefit beginning on your 18th birthday
May use the benefit until your 33rd birthday
You might also like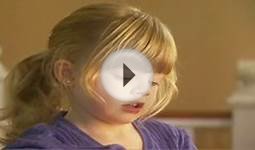 Ribbon Program 1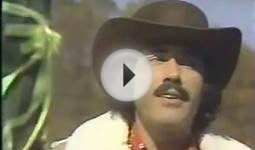 june carter cash,johnny cash" Tie A Yellow Ribbon"
RAVPower All-In-One FileHub Wireless N Travel Router USB Micro SD SDXC TF Memory Card Reader Card with 6000 mAh portable charger USB Hard drive Flash Mobile Storage Media Sharing for iOS &android devices
Personal Computer (RAVPower)
Media Sharing: transfer photos/movies/music/files between iOS and Android Devices and Desktop/Laptop, between mobile devices and SD Card/USB HDD, and between Micro...
Wirelless Router: instantly convert wired network into Wi-Fi (AP/Router/Bridge)
External battery: built-in 6 mAh power bank (5V/1A) for charging smartphones
Wireless Network: Connect to an existing wifi network, share hotspot access and boost Wi-Fi range
Package Include :1 x RAVPower FileHub[WD02], 1 x USB Charging Cable, 1 x User Manual
[All-in-1] RAVPower FileHub Wireless USB HDD SD card File Media Transferring Sharing Travel Router 6000mAh External Battery Wireless Micro SD TF Card Reader, HDD/USB drive wireless accessing, Wireless Storage For iOS/Android Devices, WLAN Hot Spot & NAS File Server.
Personal Computer (RAVPower)
Media Sharing: transfer photos/movies/music/files between iOS and Android Devices and Desktop/Laptop, between mobile devices and SD Card/USB HDD, and between Micro...
Wirelless Router: instantly convert wired network into Wi-Fi (AP/Router/Bridge)
External battery: built-in 6 mAh power bank (5V/1A) for charging smartphones
Can connect up to 5 devices (Laptop,Mobile Phone,Tablet/PAD,Desktop etc) at the same time
Wireless Storage For Ipad / Iphone5,4s,4 / Samsung Galaxy S4,S3,S2,Tab2,Note2 and All Other IOS/Android Device