Significance Yellow Ribbon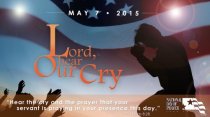 Investing in Hope… Transforming our Nation Through Prayer!
The National Day of Prayer is an annual observance held on the first Thursday of May, inviting people of all faiths to pray for the nation. It was created in 1952 by a joint resolution of the United States Congress, and signed into law by President Harry S. Truman. Our Task Force is a privately funded organization whose purpose is to encourage participation on the National Day of Prayer. It exists to communicate with every individual the need for personal repentance and prayer, to create appropriate materials, and to mobilize the Christian community to intercede for America's leaders and its families. The Task Force represents a Judeo Christian expression of the national observance, based on our understanding that this country was birthed in prayer and in reverence for the God of the Bible.
History of the National Day of Prayer
Fasting and prayer are religious exercises; the enjoining them an act of discipline. Every religious society has a right to determine for itself the time for these exercises, and the objects proper for them, according to their own particular tenets; and right can never be safer than in their hands, where the Constitution has deposited it. – Thomas Jefferson, 1808
Because of the faith of many of our founding fathers, public prayer and national days of prayer have a long-standing and significant history in American tradition. The Supreme Court affirmed the right of state legislatures to open their sessions with prayer in Marsh vs. Chambers (1983).
The National Day of Prayer is a vital part of our heritage. Since the first call to prayer in 1775, when the Continental Congress asked the colonies to pray for wisdom in forming a nation, the call to prayer has continued through our history, including President Lincoln's proclamation of a day of "humiliation, fasting, and prayer" in 1863. In 1952, a joint resolution by Congress, signed by President Truman, declared an annual national day of prayer. In 1988, the law was amended and signed by President Reagan, permanently setting the day as the first Thursday of every May. Each year, the president signs a proclamation, encouraging all Americans to pray on this day. Last year, all 50 state governors plus the governors of several U.S. territories signed similar proclamations.
Significance of the National Day of Prayer
The National Day of Prayer has great significance for us as a nation as it enables us to recall and to teach the way in which our founding fathers sought the wisdom of God when faced with critical decisions. It stands as a call for us to humbly come before God, seeking His guidance for our leaders and His grace upon us as a people. The unanimous passage of the bill establishing the National Day of Prayer as an annual event, signifies that prayer is as important to our nation today as it was in the beginning.
You might also like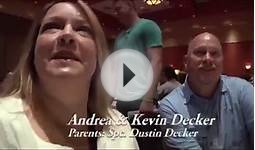 Barry Switzer visits National Guard Yellow Ribbon Ceremony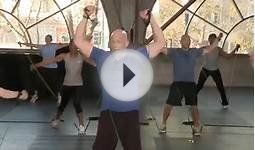 Air National Guard Yellow Ribbon Reintegration Program ...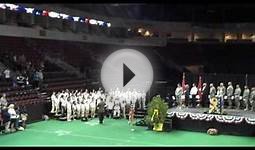 Yellow Ribbon Ceremony NM National Guard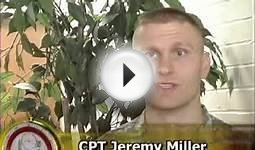 Yellow Ribbon
Yellow Ribbon Seahorse and Starfish Expandable Bangle Bracelet


Jewelry (Delight & Co.)




Yellow Ribbon Seahorse and Starfish Expandable Bangle Bracelet.
Charm size is approx. 0.73 x 0.32 x 0.13 inches (HxWxD) including loop.
The Seahorse is a calm and mild creature that seems to effortlessly roam the seas. Many believe the Seahorse to carry the following significances: Patience, Friendliness...
Also available in popular themes such as Happiness, Faith, Luck, Holiday, Angels, Marathons, Best Friends, Keep Calm, I love you to the Moon and Back, and many more.
This Bangle looks wonderful alone or layered with other Bangles to match your style.
TJie Art Hand Painted Mordern Oil Paintings Wall Decor Abstract City Clouds Home Landscape Oil Paintings Splice 4-piece/set on Canvas


Home (TJie Art)




Size:40x40CMx1,40x80CMx1,20x60CMx2
A perfect wall decoration for living room and bed room. Paintings reproduction,Canvas print,stretched with wooden frame on the back. Ready to hang.
painted by professional artists with years of oil painting experiences. Hand-painted high quality canvas oil painting. A nice gift for your relatives and friends...
Each piece is custom made.
Materials/Milieu:high quality Thick Canvas, high quality oil or Acrylic colors.