Yellow Awareness Ribbon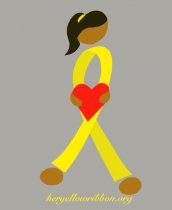 Endometriosis is a disorder of the female reproductive system affecting over 5.5 million American women and 10 percent of women worldwide. According to the Saint Louis University Center for Endometriosis, it is the culprit in 15 to 80 percent of chronic pelvic pain sufferers and in 21 to 65 percent of women examined for infertility.
The phrase, "endometriosis awareness", sounds like an oxymoron. If high blood pressure is the "silent" killer, then endometriosis is often the raucous, chaotic devastation that blazes a path through the lives of its victims. While some women have little to no symptoms, more patients are fully aware that something is terribly wrong. One or more of the following symptoms usually send them to the care of a doctor:
pain during intercourse,
pelvic and back pain before, during and after menstruation,
heavy menstruation,
painful bowel movements,
painful urination during menstruation, and
pain in the intestines.
Pain is a predominant symptom of endometriosis because it occurs when tissue, that would normally only be found lining the uterus, forms outside of the uterus. The tissue is filled with cells that swell, thicken and bleed. This activity is essential to proper menstruation when the endometrial cells are inside the uterus. However, outside of the uterus, they form into painful, bleeding cysts on the Fallopian tubes, ovaries, and surrounding organs in the abdomen. For 30 percent of endometriosis patients, this arduous, painful existence results in the psychological devastation of infertility.
Endometriosis awareness is, in fact, essential for non-sufferers. Awareness is expected to promote reproductive health care by encouraging women to schedule gynecological visits. You may have a mother, sister, aunt, cousin, or dear friend whose life is gravely affected and you don't even realize the extent of her disability. Awareness promotes caring and support, including raising funds for research to produce more effective means of treatment and prevention.
#HerYellowRibbon is an organization committed to spreading awareness of endometriosis. These activists arranged the upcoming "Million Women March for Endometriosis" on both coasts of the United States. On March 28, 2015, endometriosis fighters will march in solidarity in Washington, D.C. and Palo Alto, California. Want to join the walk? Register here.
You might also like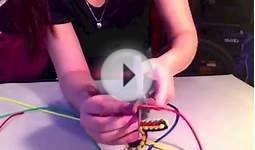 (Paracord) Autism Awareness Ribbon Making Process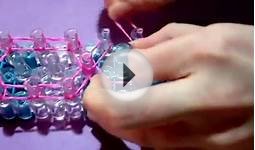 How to Make an Awareness Ribbon on the Rainbow Loom ...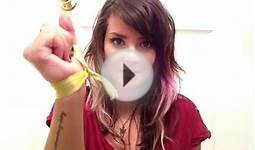 Yellow ribbon.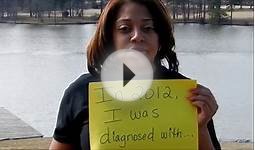 #HerYellowRibbon - Yellow Flash Mob - Endo Awareness Month
Yellow Ribbon Awareness Silicone Bracelet Buy 1 Give 1


Jewelry ()




Yellow Ribbon Awareness Silicone Bracelet Buy 1 Give 1
Bone Cancer Awareness
Suicide Prevention
Endometriosis Awareness
Soldier Support
HYBEADS 12pcs/Lot enamel Autism Cancer AWARENESS Ribbon Charms pink /silver/yellow/blue/purple/ribbon charm


Art and Craft Supply (HYBEADS)




bright silver plated
with jump rings
Shipping Service To The US:The total amount $10, Estimated Delivery is 7-15 working days(EUB)
Yellow Satin Awareness Ribbons - Bag of 250 Fabric Ribbons w/ Safety Pins


Art and Craft Supply (The Ribbon Factory)




Bag of 250 Pre-Formed Yellow Satin Awareness Ribbons.
Ribbon is Hot Cut for a Sealed Edge.
Safety Pins Included, but Packaged Separately.
Actual size is 1 wide and 2.5 high.
Width of material is 3/8 .

Yellow Awareness Dangle Charm Buy 1 Give 1 -- 2 for Only $5.99


Jewelry ()




Yellow Ribbon Awareness Dangle Charm
Bone Cancer Awareness
Suicide Prevention
Endometriosis Awareness
Soldier Support

Jewelry Monster "Enamel Awareness Ribbon" Charm Bead for Snake Chain Charm Bracelet (Yellow)


Jewelry (Jewelry Monster)




Quantity: 1 Bead You Choose Color
fits Pandora Troll Kay s Chamilia and Many Snake Chain Charm Bracelets
Material: Base Metal Silver Plated Antique Finish