Yellow Ribbon Tree troops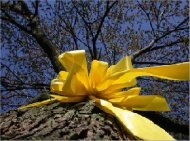 IT IS TIME TO BRING OUR TROOPS HOME, NOW, NOT LATER, AND BALANCE THE BUDGET BY SLASHING THE BLOATED DEFENSE AREAS!
First, we learn from a New York Times investigative report that Afghanistan President Hamid Karzai has been accepting "bags of money" from Iran – America's arch-enemy in that that troubled region of the world. Karzai is supposed to be America's man in Afghanistan. But when confronted with the Times report he virtually bragged about accepting Iranian money.
It is clear to all sane-thinking people that despite President Obama's vaunted military surge in Afghanistan, the U.S. will definitely need to leave Afghanistan now, not later. It is a no-win situation. In fact, the only way anyone wins is for us to leave. Then the American people will win and our young troops will win!
There is no reason to wait, except if you want to see more American lives lost and more money up in smoke. Waiting is just wasting more precious American lives and precious American resources that could be better used right here at home. The wars of this decade have been a travesty. Bush started them for no good reason. Obama keeps them going for no good reason.
Now it appears that Iran is now buying influence with Karzai and members of the country's parliament "with bags of money" in a bid to guarantee that they do not allow the U.S. to leave a major military base in the country.
The administration of former President Bush "made" Karzai the president of Afghanistan and made him the key figure in the battle against the Taliban. To the great disappointment of many of us, President Obama has continued with Bush's Afghan follies, and the reliance on Karzai. Obama has been Bush-Lite on war policy. More of the same, just a bit less in Iraq. He has the same Defense secretary, the same head general, the same wrong-headed plan. He is Republican on Defense.
You might also like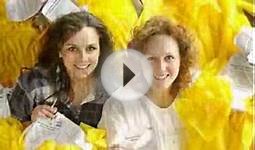 Yellow Ribbon Christmas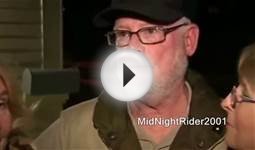 Town Bans Pro-Troops Yellow Ribbons