Beyond the Yellow Ribbon book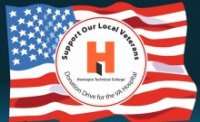 HENNEPIN TECH COLLECTING DONATIONS FOR LOCAL VETERANS
Hennepin Technical College and Brooklyn Park Beyond the Yellow Ribbon are sponsoring a donation drive for inpatient units and outpatient clinics and programs for the Minneapolis VA Health Care System. We will be accepting donations starting November 1 until November 14, 2014.
Donation Locations:
New Textiles

Backpacks
Duffle bags
Stocking caps
Scarves
Hats
Gloves
T-shirts of all sizes
Men's white socks
Men's briefs
Men's belts
Women's socks
Women's undergarments

Snacks (New and individually wrapped)

Puddings/Fruit packs
Cookies
Crackers
Hard candy
Hot chocolate
Coffee (Regular & Decaf.)
Artifical sweetener
Sugar packets
Creamer
Tea bags

Toiletries

Hand lotion (travel size)
Disposable razors
Toothpaste
Toothbrushes
Combs
Shaving cream (travel size)
Shower gel (travel size)
Nail clippers
Chapstick
Shampoo (travel size)

Comfort Items

Crossword puzzle books
Envelopes & Stamps
Greeting cards
Puzzle books
Reading glasses
Military Appreciation Day at the MN State Fair-August 27, 2013
It was a beautiful day at the fair to honor the Vietnam Veterans. Volunteers from Hennepin Technical College, Best Buy, Thomson Reuters, DNR and Prudential were all there to help out. We handed out bandanas to all in attendence along the parade route. It was great to see everyone waiving their bandanas and clapping as the Veterans came by in the parade.
You might also like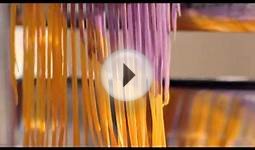 Yellowbook360 Restaurant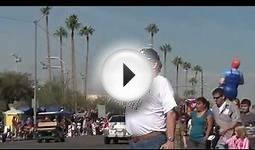 Beyond the Yellow Ribbon