She Wore a Yellow Ribbon lyrics Arsenal
This is the FA Cup Preview - and like Mesut, I am counting down the minutes!
He's even changed his banner on FB to the one above!
And is just being adorable with Lukas Podolski, all the time:
.
The FA Cup is the oldest cup competition in the world. Should Mesut win it, it will be his third cup win in a third league. He also has the Bundesliga Pokal (for which he scored the winning goal) and he won the Copa del Rey in his first year with Real Madrid.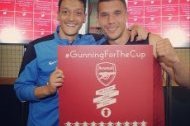 It would be Arsenal's first trophy win in 9 years, since the 2005 final, which was decided by then-captain Patrick Vieira's penalty kick.
The title of this post is a reference to the famous Arsenal song "She Wore A Yellow Ribbon" (For "The famous Arsenal, because we're going to Wembley!") Please enjoy this video of the boys singing the song - with Per, Jenks and the Ox doing the best job and Flamini looking like someone is holding a gun to his head.
And a video behind the scenes at London Colney of the players and staff behind the scenes doing the final media appearances before the event.
In house media to Mesut (joking): "We'll give you the first three interviews in German for free. But after that you pay for your own translation!"
Good luck to Arsenal!
#COYG
And remember:
.
You might also like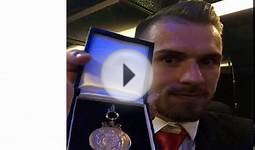 Arsenal trophy parade LIVE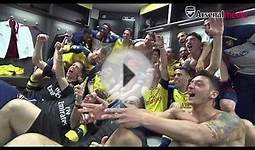 FA Cup final celebrations: Inside the Arsenal dressing room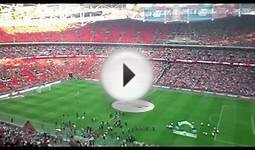 Arsenal FA Cup Winners 2014 @ Wembley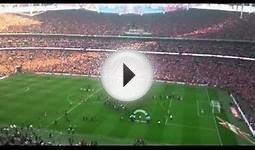 Fa Cup 2014 Arsenal win at Wembley
John Wayne-John Ford Film Collection (The Searchers Ultimate Edition / Stagecoach Two-Disc Special Edition / Fort Apache / She Wore a Yellow Ribbon / The Long Voyage Home / They Were Expendable / 3 Godfathers / The Wings of Eagles)


DVD (Warner Home Video)