Beyond the Yellow Ribbon Dakota County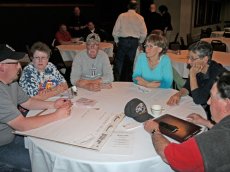 When Nicole Rice's husband was on his first deployment they had a one-year-old daughter and a second daughter who had just been born. The only chance she had to complete the important task of shoveling snow was late at night when the kids were sleeping.
Her neighbors must have noticed her midnight snow shoveling ventures because one day a neighbor started shoveling her driveway.
An act of kindness goes a long way toward removing a heavy burden from the wife or husband handling daily chores and the spouse who is serving in the military overseas, Rice and many others said at a March 29 Beyond the Yellow Ribbon community meeting.
"It's not about money or gift cards, " said Rice, a family readiness support assistant at the Anoka Armory. "It's truly the little things that make a big difference in our lives."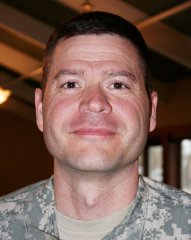 Some 75 people gathered the evening of March 29 at the Green Haven Golf and Banquet Center in Anoka to brainstorm about ways they could help service members and their families when a loved one is in a war zone or away from home for extended training.
The cities of Andover, Anoka, Champlin, Coon Rapids and Ramsey want to become Beyond the Yellow Ribbon communities. The March 29 meeting was the beginning of this organized initiative and a chance for the communities to get together and share what they already do to help service members and their families and what else can be done.
Scott Flickinger never served in the military, but pretty much everyone in his family has served so he started the Christ's Cross Car and Craft Show at the Family of Christ Lutheran Church in Ham Lake to help the troops and their families as well as single parents. The seventh annual show is Aug. 25.
"I think it's a good way for me to give back to military families for what they do every day, " Flickinger said.
Flickinger is with the faith-based group for this five-city Beyond the Yellow Ribbon effort. Some of the ideas they discussed included having troop recognition boards at the churches and sponsoring military families to assist with household chores or babysitting when a father or mother are overseas.
You might also like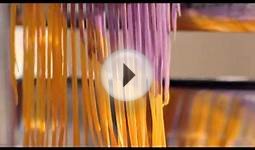 Yellowbook360 Restaurant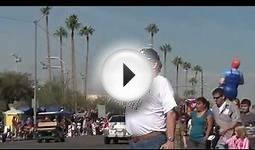 Beyond the Yellow Ribbon