Beyond the Yellow Ribbon MN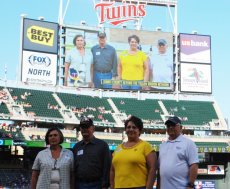 The Isanti County Beyond the Yellow Ribbon was and honored at the May 14 Minnesota Twins game.
Below is the script that was read as the group stood at home plate and were introduced.
"Please direct your attention to home plate. The Minnesota Twins are pleased to recognize our commitment to Beyond the Yellow Ribbon. Beyond the Yellow Ribbon is a program pioneered by the Minnesota National Guard to connect all Minnesota service members and their families with community support, services and resources.
"Throughout this season, the Twins will recognize Yellow Ribbon Networks that go above and beyond in supporting service members and their families.
"Tonight, we are recognizing Isanti County's Beyond the Yellow Ribbon Network. Their network was established in February 2009 and they received the Governor's Yellow Ribbon Proclamation recognition in January 2010. Approximately 30 people are involved in their network. Something very unique to their network is they provide quilted bedrolls for all deploying service members in their county. They recently provided 150 quilts to the deployed 850th Horizontal Engineer Company. This network has been involved in everything from home repairs to assisting in snow removal and yard cleanup.
You might also like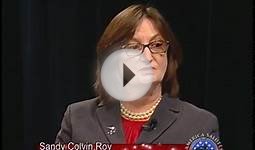 America Salutes: Beyond the Yellow Ribbon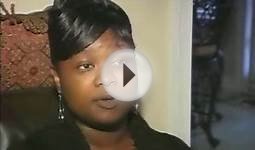 Beyond the Yellow Ribbon: Life Post-Deployment