Beyond Yellow Ribbon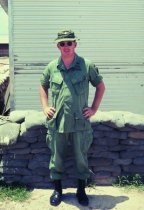 Community efforts to recognize and help veterans and families will be highlighted at the sixth annual Beyond the Yellow Ribbon (BTYR) Honor Banquet on Saturday, May 16, at the Willkommen Memorial Park Pavilion in Norwood Young America.
Proceeds from the event with Beyond the Yellow Ribbon to further outreach to service members and veterans and educate the community.
The national Beyond the Yellow Ribbon organization works to honor, serve and support veterans, military service members and their families. NYA was officially designated a BTYR community in December 2013, the 200th city in Minnesota to receive the honor.
The program speaker will be James Bury, a former NYA resident, and a Vietnam veteran.
Bury, a 1961 Central High School graduate, received a degree in accounting from St. Thomas University in 1965.
He then served in the United States Army from 1966 to 1968, the last year as a maintenance officer with the Ninth Infantry Division in Vietnam.
Since then he has spent 35 years in various accounting and finance roles in public companies and is now semi-retired.
A member of the Minnesota Society of CPA's and the American Legion, Bill currently has an income tax preparation business in St. Paul, where he lives with his wife Kathy.
They have two daughters, Shawn and Melanie, and three grandchildren.
The program and dinner will start at 6 p.m. This year's banquet will be held to honor our Civil War Veterans, all local service members and veterans and is again open to the entire community.
Previous banquet speakers include WWII Veteran and WASP Ms. Betty Strohfus (2014), Major General (Ret) Larry Shellito (2013), MG(R) Rick Erlandson (2012), World War II veterans Mel Dahlberg and Bob Erikson (2011), and local World War II veterans Clarence Feltman, Elvin Hohman, and Joachim "Yogi" Pusch (2010).
Prior to the event, the Willkommen Heritage & Preservation Society of NYA will be opening from 4:30 – 6:00 for everyone to view their exhibits, including one featuring military memorabilia.
In addition to several outreach events, the BTYR Committee is also planning a 5K and kids fun run for July 25 at Central High School.
NYA Mayor Tina Diedrick has proclaimed May as Yellow Ribbon Month and May 16 as Yellow Ribbon Day.
Tickets for the banquet are on sale at Citizens State Bank and KleinBank in NYA. Tickets are limited and will be sold until May 10 or until sold out.
To get involved in the Beyond the Yellow Ribbon Committee, people can reach out to members or Crystal Lemke and also attend meetings on the second Tuesdays of the month at 6:30 p.m. at City Hall.
You might also like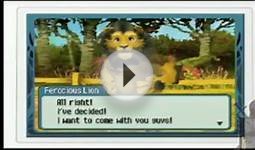 The Wizard of Oz: Beyond the Yellow Brick Road (DS) TRAILER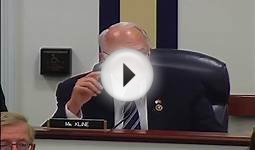 Congressman Kline Remarks on Beyond the Yellow Ribbon and ...