Yellow Ribbon Project 2013
image.
Maria is spinning around with outstretched arms in a meadow in the Austrian Alps. She's belting out The Hills Are Alive With the Sound of Music because the day is gorgeous, she's one with God, she's happy, and she feels like singing, dammit.
Yesterday, I had a Sound of Music moment, too. Mine was on a road bike.
I was in a great mood. My team, the Denver Broncos, had beaten the undefeated Kansas City Chiefs the day before (sorry, Chiefs fans). The sky was so blue it looked Photoshopped, and it was a glorious Rocky Mountain day on which to ride a bike. I straddled the saddle, wedged ear buds into my ear canals, tapped the iTunes application on my iPhone, and launched myself into a long ride. A few miles into the ride, Shocking Blue's "I'm Your Venus" started playing. The song had the perfect pedaling cadence, and I was seriously getting "into" it.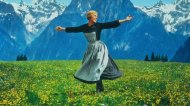 Suddenly, I knew how Maria must have felt. That's when the Sound of Music moment came over me.
I burst into song.
She's got it Yeah, baby, she's got it I'm your Venus, I'm your fire At your desire Well, I'm your Venus, I'm your fire At your desire. I was jamming.
Before the end of the song, a cyclist caught up from behind and rode alongside me, his eyes peering into my face as he moved his lips. Unable to hear the man, I pulled out the ear bud closest to him and asked, "What did you say?"
He replied, "ARE YOU OKAY?' I COULD HEAR YOU BAWLING A QUARTER OF A MILE BACK!'"
The humiliation was total.
While I never thought I'd be mistaken for Julie Andrews, neither did I think my voice resembled Roseanne Barr's rendition of the National Anthem. Admittedly, I hadn't been able to hear myself because I was plugged into what I wanted to hear. Still, had I been that loud and off key?
I assured the rider that I was fine and he rode off shaking his head. I, on the other hand, wanted to melt into the road surface. Still, I saw the humor in it and giggled to myself, but only after he'd gotten far enough away not to hear me (no point in having the man think I was deranged instead of injured). I finished my ride, went home, cleaned up, and checked e-mail.
And that's when I saw it: The 175th comment made to an article I'd written over a year ago about a subject so innocuous, I'd forgotten about it shortly after I wrote the piece.
You might also like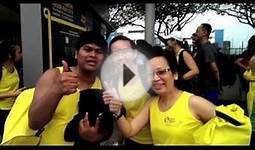 Yellow Ribbon Prison Run Clear Channel Project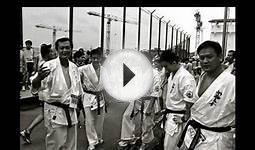 Yellow Ribbon Run 2013
Kaffe Fassett Spring 2013 Collection Ribbon Stripe Yellow Fabric


Art and Craft Supply (Westminster Fabrics)




100% Cotton
YELLOW
Kaffe Fassett Spring 2013 Collection
This fabric is sold by the yard and cut to order.
The dimensions of this fabric are 44in width, by the number of yards you order in length. For example, if you order 3 yards, your fabric will measure 44x 108...