Yellow Ribbon Project book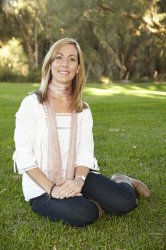 Kinwomen are supporting the Yellow Ribbon Project, Second Chance Day Breakfast hosted by Jade Lewis & Friends Inc on Tuesday 6th May 2014.
Jade Lewis has dedicated her life helping people of all ages, walks and professions to make changes to their own lives. She has motivated thousands of schools students around Australia, educated parents, inspired business groups and successful leaders with her incredible story and positive attitude to live a life of freedom and success.
The Second Chance Project Western Australia is a program started by Jade Lewis and Friends. The program exists to give women prisoners a second chance at life. The whole idea of the Second Chance Project is to engage the community in accepting the women ex-prisoners and their families, giving them a Second Chance at life and to build a strong community of people who would seek to support them.
You too are invited to support this great cause of giving women ex-prisoners a second chance of life. Join us and book a table with your friends. We would love to see you there! Click the icon below for more information.