GI Bill Yellow Ribbon Program schools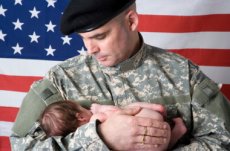 The worldwide financial crisis has hit private colleges hard enough that relatively few are likely to participate in the Post-9/11 GI Bill's "Yellow Ribbon" initiative when it begins this fall, says Keith M. Wilson, director of education service for the Veterans Benefits Administration.
Under the Yellow Ribbon program, private colleges and universities can enter into agreements with the Department of Veterans Affairs to waive up to half of tuition and fees charged above the most costly state-run school. The VA, in turn, will match the waived amount, thereby enhancing school reimbursements and the value of the new GI Bill.
Wilson said he hopes he is wrong about near term prospects for the Yellow Ribbon feature which is intended to allow academically qualified veterans to attend some of the most prestigious schools in the country.
"Most schools aren't going to want to do a Yellow Ribbon program… because their finances have been hit too hard in the last couple of months, " Wilson said in phone interview on draft GI Bill regulations.
That, he added, is his personal opinion from informal talks with some private school officials and not official responses returned to VA.
Get answers to the frequently asked questions about the New GI Bill.
Sen. John Warner (R-Va.), who retired this month, insisted last year that the Yellow Ribbon be part of the new GI Bill as a condition for winning his support. Warner said he wanted to be sure that qualified veterans could afford to attend the best schools just as veterans did following World War II.
VA officials in December mailed letters explaining the Yellow Ribbon program to private colleges and universities. VA is following up this month with another letter, this one asking schools if they will participate, what percentage of tuition and fees they might waive, and for how many veterans.
To date, Wilson said, he hasn't detected much enthusiasm for offering Yellow Ribbon discounts.
"Schools are really struggling right now, especially the high-end schools, " he said. "Their endowments have just been crucified. That's [the] gut feeling I get from talking with these folks. They are just not in a position to be able to contribute."
Wilson suggested that some costly private schools "may do something token" so as not to seem "anti-veteran." But "not what we would have expected had we asked the question six months ago, " he said, before stock markets and student loan markets "went south."
Many schools, he said, still are weighing the Yellow Ribbon option but there have been few positive signals.
"I really haven't had a real strong, iron clad, by-God-we're-going-to-do-this from any school, " Wilson said.
You might also like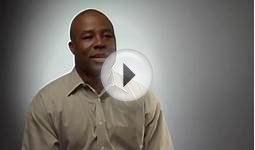 Post-9/11 GI Bill My Story - Angelo (HD)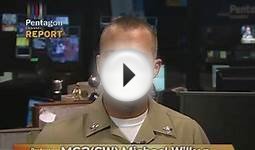 Yellow Ribbon Program
Hip Girl Boutique 2pc Small 3" Softball (White/Yellow) Grosgrain Ribbon Pinwheel Hair Bow on Lined Alligator Clips


Apparel ()




3 wide grosgrain ribbon pinwheel bow hair clip
Mounted on ribbon lined alligator clips. Easy attachment to hair. Can be attached to woven headbands, crochet headbands or kufi hats.
Made of 7/8 grosgrain ribbon.
Please note that the bows displayed as demo might not be included in this item! Search B009B2HLSM or B008J4VOM2 on Amazon to find the large base layer bows.