List of Yellow Ribbon Program schools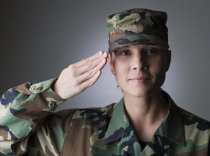 The Yellow Ribbon Program provides veterans with extra cash to pay for education.
Jupiterimages/Comstock/Getty Images
by Contributing Writer
The U.S. Department of Veterans Affairs provides veterans of the Armed Forces with a variety of financial benefits after completion of their active duty service. People who serve in the military after Sept. 10, 2001, can quality for a benefit program called the Post-9/11 GI Bill, which includes assistance to help pay for higher education. The Yellow Ribbon Program is an extra benefit that can pay for education costs that exceed what the Post-9/11 GI Bill covers.
Post-9/11 GI Bill
The Post-9/11 GI Bill is available to people with at least 90 days of military service after Sept. 10, 2001, as well as those who suffered a service-connected disability after 30 days of service. The bill provides as much as 36 months of education benefits, including the full cost of tuition and fees for in-state students at public schools, a monthly housing allowance and a stipend to pay for books and supplies. You can qualify for benefits only if you received honorable discharge.
Yellow Ribbon Program Basics
If you attend a public school as a non-resident, a private school or a foreign school, the Post-9/11 GI Bill might not over the entire cost of your tuition and fees. In this case, the Yellow Ribbon Program can provide extra money to cover the additional cost. The Yellow Ribbon Program lets an institution of higher education give veterans extra tuition assistance, which is matched by the Department of Veterans Affairs. For example, if you go to a public school in another state with $12, 000 in-state tuition but you have to pay $20, 000 as out-of-state student, the school might offer an extra $4, 000 in assistance under the Yellow Ribbon Program and the VA would pay the remaining $4, 000.
Eligibility
To qualify for the Yellow Ribbon Program, you need to have served at least 36 months of active duty after Sept. 10, 2001, or receive an honorable discharge for a service-connected disability after serving for at least 30 consecutive days. You can't get benefits while on active duty. It is possible to transfer education benefits under the GI Bill and Yellow Ribbon Program to a dependent child
School Participation
The Yellow Ribbon Program is available only at schools that opt to participate. The Department of Veterans Affairs maintains lists of participating schools in each state on its website. When a school agrees to participate in the program, it must set a maximum number of individuals who can receive benefits in any given year. Benefits are given on a first-come, first-served basis.
Marble and granite price
all about pricing marble granite.
You might also like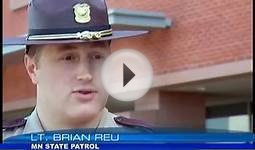 Study: drivers not following school bus stop laws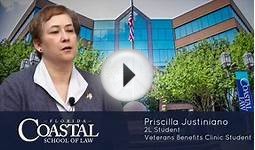 Florida Coastal School of Law Focus on Military and ...
Hip Girl Boutique 2pc Small 3" Softball (White/Yellow) Grosgrain Ribbon Pinwheel Hair Bow on Lined Alligator Clips


Apparel ()




3 wide grosgrain ribbon pinwheel bow hair clip
Mounted on ribbon lined alligator clips. Easy attachment to hair. Can be attached to woven headbands, crochet headbands or kufi hats.
Made of 7/8 grosgrain ribbon.
Please note that the bows displayed as demo might not be included in this item! Search B009B2HLSM or B008J4VOM2 on Amazon to find the large base layer bows.