Yellow Ribbon for schools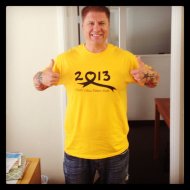 I had the opportunity of a life time on Wednesday May 22, 2013, when I was asked to share my story with the 2, 000+ student body of Torrey Pines H.S. in Del Mar, CA. The reason I say this was an opportunity of a lifetime for me is because it was my first chance to share my suicide attempt story with students who are the same age I was, when I made my attempt at suicide. Even though my first public speaking event was November of 2012 to 1, 500 Marines I was much more nervous this time. The reason I think I was so nervous was because I really wanted to be frank, honest and open with the students. I didn't want to do a presentation but instead, I wanted to share my story on a more personal level. That meant I had to open myself up to be vulnerable.
I'll never forget finishing my talk and seeing students beginning to make their way to the stage where I was standing. As they came closer I turned around to tell the faculty member in charge of the assembly there were students wanting to speak with him.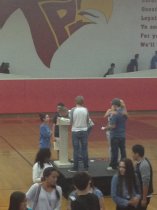 That's when I realized I was the only person on the stage and the students were coming to speak with me. I couldn't believe that after 25 years, since my suicide attempt, I was able to still make a connection with the students in the assembly.
Students were coming up to simply thank me for sharing my story. Students were telling me how at times they felt the same way I had felt. One student even walked up to me and without introducing herself, she smiled at me then gave me a hug before vanishing.
There where also students who wanted to to share with me their own personal stories and struggles.
I'll never forget one young girl in a red sweater, who approached me to talk but all she could do was cry. I offered her a hug and told it was okay. I understood how difficult it could be to talk and I told if all she could manage was to let out a few tears that was okay.
As another student fought back tears as he shared with me how he recently told his mom he had tried to hang himself the previous week. He said he blacked out and while he was unconscious the item he had used to hang himself broke and he fell. When he gained consciousness, he realized he had not succeeded at his attempt and was actually glad. He told me he has since begun to feel a sense of purpose in his life. I was so happy to hear his story and offered my support and encouragement.
You might also like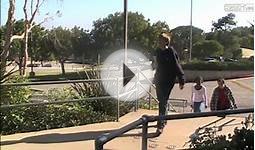 The Bully- Yellow Ribbon Week (Josh)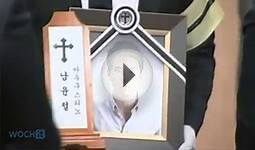 Yellow Ribbons Symbolize Hope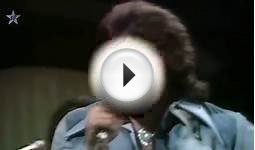 Tie A Yellow Ribbon Round The Ole Oak Tree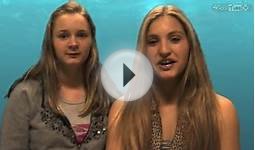 Stand up for Yourself- Yellow Ribbon Week
TJie Art Hand Painted Mordern Oil Paintings Duo of Sailboat Seascapes 1-Piece Canvas Wall Art Set One-piece artwork in realistic modern style,Skillfully hand-painted by quality acrylic paints on canvas,Gallery wrapped/stretched on wooden frames
Home (TJie Art)
1-piece artwork in realistic modern style, Skillfully hand-painted by a single artist, Features quality acrylic paints on canvas, Gallery wrapped/stretched on wooden...
A perfect wall decoration for living room and bed room. Paintings reproduction,Canvas print,stretched with wooden frame on the back. Ready to hang.
painted by professional artists with years of oil painting experiences. Hand-painted high quality canvas oil painting. A nice gift for your relatives and friends...
The Duo of Sailboat Seascapes 2-Piece Canvas Wall Art Set, presents contrasting aquatic landscapes with realistic detail in an appealing contemporary style. A perfect...
Color:White, Brown,Dimensions:30W x 10H in.,Style:Modern,Theme:Beach & Tropical,