Yellow Ribbon graduate schools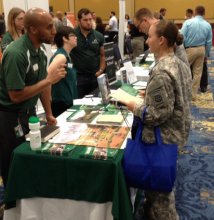 UNC Charlotte and the Graduate School support our veterans. We invite you to learn more about the broad array of academic programs available at the University, as well as the numerous support services offered to support our veteran students. For information on graduate admissions and application requirements, visit the Graduate Admissions main page. Search for more details about your academic program on our Programs page. And, finally, communicate directly with Graduate Enrollment Counselor, Ms. Marianne Williford, to discuss your academic program and career interests and learn firsthand how the UNC Charlotte Graduate School can support you on this exciting journey!
Veteran's Center
Students with prior military service will benefit from the University's new Veterans Center, which opened in fall 2014 in Barnard Hall. This new and improved center houses the Veteran Student Services Office and a veterans lounge. The Veteran Student Services Office assists all veterans including members of the National Guard and Reserves, as well as their dependents. The Veteran's Center also advances UNC Charlotte's commitment to our veterans by coordinating support services for military veteran students such as assistance with University administrative support, collaboration with Veteran's Affairs counseling and healthcare services, veteran-friendly employment, mentoring, and events to honor and observance of service men and women. In addition, the Office of Veteran Student Services administers and certifies veterans benefits through the Veterans Administration Office .
Funding Information
Yellow Ribbon Program: The Graduate School supports and funds the institutional contribution of the Yellow Ribbon Program for eligible veterans. To better support graduate student vets, the Yellow Ribbon funding for graduate students was recently increased. For the 2014-2015 academic year, qualifying Post 9/11 Yellow Ribbon participants will receive $6, 400 in a Fall and Spring semester which will cover the difference between in-state and out-of-state for eight graduate students and four doctoral students. To see if you qualify for Yellow Ribbon Program, please email veteranservice@uncc.edu.
Graduate Assistantships for Veterans: The Military Graduate Assistantship Program will provide a graduate assistantship (teaching or research) for two academic years, full tuition support, and health insurance, to two newly admitted graduate students (doctoral or masters) for the fall 2015. This program is open to military veterans from any branch of service with an Honorable Discharge admitted to any Doctoral or Master's degree program.
You might also like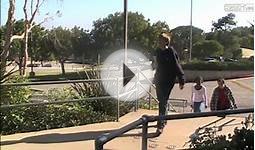 The Bully- Yellow Ribbon Week (Josh)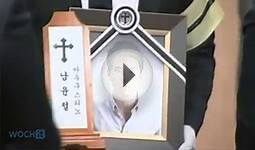 Yellow Ribbons Symbolize Hope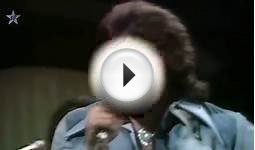 Tie A Yellow Ribbon Round The Ole Oak Tree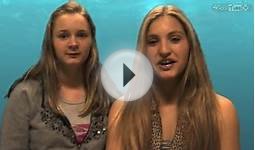 Stand up for Yourself- Yellow Ribbon Week
School Pencil Picture Frame Teacher Student (Set of 3)


Home (PolarX)




Easel back frame
Ribbon loop for use as Christmas ornament
Makes a great gift to Family and Friends
Use any permanent marker to personalize
Congrats Grad 38pc Decoration Graduation Pack - School Colors Yellow 38pc Decorating Kit Yellow/Black


Health and Beauty (Amscan)




38 Piece Decoration Pack!
Congrats Grad Decorating Kit
Choose Graduation Supplies in your Grads School Colors!
Available in 7 Color Schemes
Barbie UNIVERSITY FASHIONS (BLUE) w GRADUATE, TEAM Outfit & MORE! (1998 Arcotoys, Mattel)


Toy (Mattel)




Barbie Easy to Dress University Fashions is a 1998 Arcotoys, Mattel production.
Fashions fit most Barbie & other 11.5 fashion size dolls; NO DOLLS included.
Easy to Dress For Ages 5+ Years. All provided details are to the best of my ability & may not be exact; colors, styles, sizes & details may vary.
For Box Condition see CONDITION NOTE or Email Seller for Details.
INCLUDES: a blue, green, yellow & burgundy Tartan plaid Skirt w/blue Belt at waist, a blue Jacket w/long white sleeves & pink & white B decal, a blue...

Lets Party By Amscan Congrats Grad Yellow Graduation Foil Balloon Bouquet


Health and Beauty (BY- Amscan)




5 Balloons, Balloon Weight and Ribbon
Congrats Grad Foil Balloon Pack
Choose Graduation Supplies in your Grads School Colors!
Available in 10 Color Options

Summer Tree of Life Small Glass Friendship Ball


Home (D&J Glassware)




Celtic Glass Designs create significant and expressive gifts designed by Beverley Gallagher; D&J Glassware is one of the UK s leading suppliers of artistic glassware...
Delivered from the UK within 7 to 10 days!; Dimensions: 4 x4 inches and white ribbon 2 feet x 0.25 inches;available in Spring, Summer, Fall and Winter Designs
Also ideal gifts for Christmas, Valentine s Day, Mom s Day, Easter, Father s Day, Thanksgiving, Festival of Lights, Diwali, Vaisakhi, Eid; Navratri, Hannukkah, Chinese...
symbolic and celebratory gift; Perfect Gift for Graduate, Student, Teacher and Retired People
Introducing a range of glass Friendship Gifts by D&J Glassware including Friendship Gazing Globes, Floating Oil Lamps, Friendship Footed Candleholders; Friendship...