Yellow Ribbon schools in Texas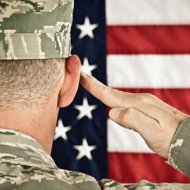 Waxahachie, Texas - will be participating in the Yellow Ribbon program. The program will ensure full educational benefits to qualifying veterans and military family members.
"SAGU will be the only university in the South Dallas/ Fort Worth area to be a participant in this program, " said SAGU's Veteran Affairs Coordinator Shaun Eide. "This fall, at least 50 percent of our current student-veterans are eligible to take part in the program."
The Yellow Ribbon program is a fund-matching grant that will cover the cost of the remaining tuition that military families will have to pay out-of-pocket. The government will pay half of the remaining balance while SAGU pays the other half, up to $22, 500 in addition to the monies awarded for the housing allowance and books.
For veterans and current service men and women, SAGU offers free counseling, academic assistance and accommodations at the learning center, free gym membership, and will also waive the application fee. Additionally, SAGU encourages student and staff veteran networking.
"While the registrar does an annual fellowship to introduce new vets to current student and staff veterans, we hope to see a veterans' student organization started in the near future, " said Eide.
Since 2008, SAGU's student-veteran population has doubled. In the past six years, The US Department of Veteran Affairs has commended SAGU for its accuracy in reporting VA benefits. The university also has a full-time VA liaison to manage veteran educational benefits throughout their enrollment.
SAGU certifies enrolled students the following benefits: Chapter 33 (Post 9/11 G.I. Bill-Active Duty and Yellow Ribbon), Chapter 30 (Montgomery G.I. Bill – Active Duty), Chapter 31 (Vocational Rehabilitation), Chapter 35 (Veteran's Spouses or Dependents), Chapter 1606 (Selected Reserve), and Chapter 1607 (Reserve Educational Assistance Program (REAP)). Eligibility and chapter is determined by the Department of Veterans Affairs (888.442.4551).
Southwestern Assemblies of God University (SAGU) is a private, Christian university located 30 minutes south of the Dallas/Fort Worth Metroplex in Waxahachie, Texas. The University was established in 1927 and now offers more than 60 associate, bachelor's or master's degrees on campus or online. More information is available at or by calling 1-888-YES-SAGU.
You might also like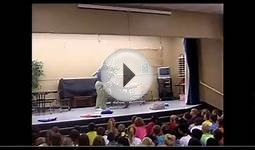 Red Ribbon Week at Tyler Schools, Tyler, Texas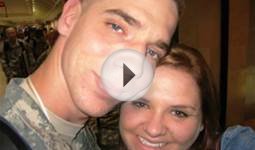 Yellow Ribbon - RALLY POINT
Yellow Ribbon - Longhorn Mom Affirmation Necklace


Jewelry (Delight & Co.)




Silver Tone Yellow Ribbon - Longhorn Mom Affirmation Necklace.
Charm size is approx. 0.73 x 0.32 x 0.13 inches (HxWxD) including loop.
Silver tone 2mm Rolo Chain Affirmation Ring Necklace is approx. 22 Inches.
Affirmation Ring is approx. 0.86 x 0.86 x 0.05 (HxWxD). Lobster Claw Clasp.
This inspirational piece of jewelry is very meaningful. Its circular shape is symbolic for endless belief in the message that is imprinted around the ring. These...