Yellow Ribbon schools list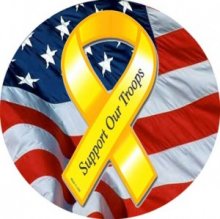 There have been a lot of changes to the financial aid programs from the United States Military since their start 60 years ago and especially in the past 10-15 years. The GI Bill is intended to assist those who have served in our military with their higher education costs. The GI Bill has been modified and now referred to as the "Post 9/11 GI Bill" and summarized on the . In addition to the GI Bill, there is also a newer service called the Yellow Ribbon Program which aims to serve our veterans post 9/11. The requirements and benefits are determined by a number of factors including length of military service, state that the individual resides in, as well as the school that the student chooses to attend.
The Programs Defined
To understand the Yellow Ribbon Program for veterans, an understanding of the Post 9/11 GI Bill must be understood first. According to the GI Bill site, "The Post-9/11 GI Bill will pay your tuition based upon the highest in-state tuition charged by a public educational institution in the state where the school is located. The amount of support that an individual may qualify for depends on where they live and what type of degree they are pursuing."
Basic eligibility requirements:
Provides financial support for education and housing to individuals with at least 90 days of aggregate service on or after September 11, 2001
Individuals discharged with a service-connected disability after 30 days.
You must have received an honorable discharge to be eligible for the Post-9/11 GI Bill.
The Benefits of the Post 9/11 GI Bill:
Tuition & fees directly to the school not to exceed the maximum in-state tuition & fees at a public Institution of Higher Learning. See chart listing
For more expensive tuition, a program exists which may help to reimburse the difference. This program is called the .
A monthly housing allowance based on the for an E-5 with dependents at the location of the school.
For those attending foreign schools (schools without a main campus in the U.S.) the BAH rate is fixed at $1, 347.00 for 2011 and $1, 348.00 for 2010.
An annual books & supplies stipend of $1, 000 paid proportionately based on enrollment.
A one-time rural benefit payment for eligible individuals.
The Yellow Ribbon Program is an enhancement of the Post-9/11 Veterans Educational Assistance Act of 2008. Institutions of higher education can enter into an agreement with Veterans Affairs to fund tuition expenses that exceed the highest public in-state undergraduate tuition rate.
You might also like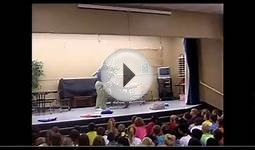 Red Ribbon Week at Tyler Schools, Tyler, Texas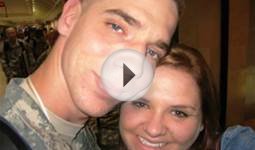 Yellow Ribbon - RALLY POINT
Paperthinks Yellow Gold Recycled Leather Long Address Book, 3 x 6.5-inches ,PT93990


Office Product (Paperthinks)




Recycled leather cover and smyth-sewn binding (book lays flat)
Recycled paper is at least 50% pre- and post-consumer waste
128 ivory colored pages with A-Z section dividers
Ruled pages with space for email, wish list and information
Ribbon page marker and expandable pocket on inside back cover