She Wore a Yellow Ribbon Arsenal badge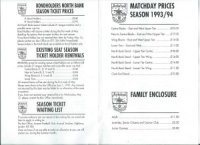 When I was asked to write a blog on my love for Arsenal, the mind straight away goes to past tense quotes and thoughts. I still consider myself an Arsenal man, but what I loved about being a fan of the club is stuck in the past, so I'll go over a few things which originally got me hooked on the club.
My first match was Arsenal v Everton in the 1985-86 season at the age of eight, and I must confess that I went with a keen eye on the away team who were defending champions and title challengers. I had just got into football and I liked Everton because so many other people supported Liverpool in my school (which was just two miles from Highbury).
Everton won the game 1-0 but I came away an Arsenal fan. Not because of the performance of Don Howe's average team, because I can only recall one tame shot on goal from Viv Anderson. But I loved Highbury I wanted to go there again. It immediately felt like home.
I loved the red and white kit and that the team badge was a cannon.
In the following years I was lucky enough to be part of the last generation of kids to be able stand on the terraces at top level football. For a child, there was no better terrace than the West Stand lower junior gunners section which stretched from one end of the pitch to the other. Here you could walk from the North Bank side to the Clock end, so whatever half Arsenal were shooting at you'd change your position. It was a sense of freedom which just doesn't exist anymore in the current era of sitting down and doing what you're told. To get your spot for big games you had to get in the ground at least an hour early. To the modern fan that might not sound like a good thing to have to do, but it was great. For a London derby the atmosphere would start at 2pm between the home and away supporters. The players would come out to loud ovations for the warm ups.
More than any other part of Highbury I loved the North Bank which was by far the best designed terrace ever. Show me a roof of a stand with as much style as that and I'll show you a Spurs title win in colour.
If you went into the middle or top side you'd experience a mosh pit reaction to whenever a goal was scored. I recall a goal in 1991 when Limpar scored the winner against Man City. In the wild celebrations, I looked above and there was a guy who had jumped so high he ended up crowd surfing.
You might also like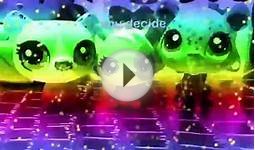 What I Wore in Vegas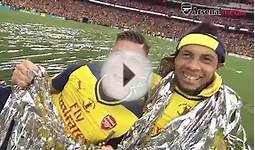 FA Cup final: Arsenal party on the pitch!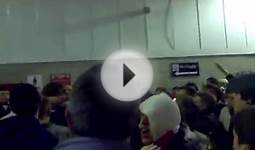 Arsenal fans at Stoke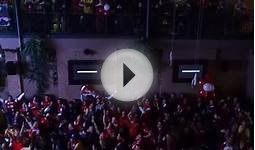 Arsenal Australia Sydney supporters club - FA Cup Final ...
She Wore a Yellow Ribbon Movie Poster (27 x 40 Inches - 69cm x 102cm) (1949) -(John Wayne)(Joanne Dru)(John Agar)(Ben Johnson)(Harry Carey Jr.)(Victor McLaglen)
Home (MG Poster)
She Wore a Yellow Ribbon Poster (27 x 40 Inches - 69cm x 102cm)
The Amazon image is how the poster will look; If you see imperfections they will also be in the poster
Full Size Movie Poster; Same Size That You See In The Theater
Size is provided by the manufacturer and may not be exact
Packaged with care and shipped in sturdy reinforced packing material