She Wore a Yellow Ribbon Arsenal players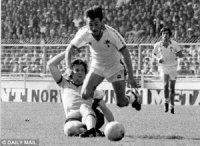 The Arsenal Colours in FA Cup Finals 1927 – 2015
Year Kit colour Reason Result 1927 Red no clash Lost 1930 Red no clash Won 1932 Red no clash Lost 1936 Red with white sleeves no clash Won 1950 Old Gold clash Won 1952 Red with white sleeves no clash Lost 1971 Yellow/blue clash Won 1972 Red with white sleeves no clash Lost 1978 Yellow/blue clash Lost 1979 Yellow/blue clash Won 1980 Yellow/blue clash Lost 1993 Red with white sleeves (x2) no clash Won 1998 Red with white sleeves no clash Won 2001 Red with white sleeves clash Lost 2002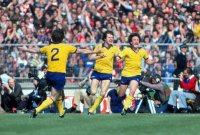 Red with white sleeves no clash Won 2003 Red with white sleeves clash Won 2005 Red with white sleeves clash Won 2014 Red with white sleeves no clash Won 2015 Yellow/blue clash ?
The first thing that struck, and also surprised us, is that Arsenal have not worn yellow and blue in an FA Cup final since the awful 1980 fiasco. The only thing worth remembering from that game was the late foul by Willie Young that stopped Paul Allen from scoring. The yellow card he received sent the TV studio into apoplexy, especially Jimmy Hill, and shortly afterwards the footballing authorities decided to alter the professional foul to deny a goal scoring chance to be a red card offence. So, aside from being a huge crowd favourite (cue the songs), Willie Young was also responsible almost single-handedly for a football law change.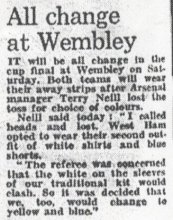 The reason that game against West Ham is important, as far as this article goes, is that new evidence gained from working with Simon Shakeshaft and James Elkin on their fantastic The Arsenal Shirt Book shows that Arsenal had actually been drawn as the away team. Instead of going with their traditional claret and blue, the Hammers plumped for their all white away kit. However, as the referee felt that the shorts and sleeves clashed, Arsenal were forced to wear their change kit of yellow and blue.
Due to the longevity of Arsenal's semi-final with Liverpool taking so long to conclude, the cup final programmes were printed showing both teams due to wear their home kits.
As far as we can see, and as inferred in, one of the main reasons the yellow and blue kit is loved by fans for FA Cup finals is that we wore those colours in the two most exciting finals that Arsenal won in living memory. Firstly, the 1971 game when Charlie George crashed the ball past Ray Clemence in the final few minutes to win the double for the first time, and in 1979 when Alan Sunderland scored in the last minute.
Additionally in the list of 'after goal FA Cup final celebrations' both numbers one and two occurred in these games and were carried out by the respective goalscorers. Another major reason is not FA Cup related, but yellow and blue were the colours when the 1989 League was won in such dramatic circumstances at Anfield 26 years ago.
Nevertheless it is an empirical fact that Arsenal have a better record while wearing the red and white sleeved home shirt, as can be seen in this chart, than the yellow with blue variety.
Colour Won Lost Red 1 2 Red and white 7 3 Yellow/blue 2 2 Old gold 1 0 Totals 11
You might also like
She wore, she wore, she wore yellow ribbon! Arsenal - Hull ...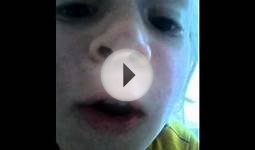 Arsenal She Wore, She Wore a Yellow Ribbon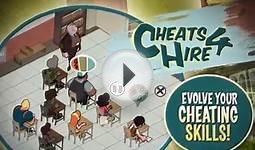 Cheats4Hire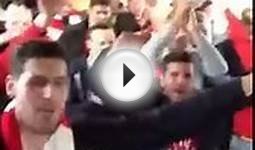 She Wore A Yellow Ribbon
She Wore a Yellow Ribbon Movie Poster (27 x 40 Inches - 69cm x 102cm) (1949) -(John Wayne)(Joanne Dru)(John Agar)(Ben Johnson)(Harry Carey Jr.)(Victor McLaglen)
Home (MG Poster)
She Wore a Yellow Ribbon Poster (27 x 40 Inches - 69cm x 102cm)
The Amazon image is how the poster will look; If you see imperfections they will also be in the poster
Full Size Movie Poster; Same Size That You See In The Theater
Size is provided by the manufacturer and may not be exact
Packaged with care and shipped in sturdy reinforced packing material