She Wore Yellow Ribbon Arsenal
Whilst watching yesterday's match between Wimbledon MK Dons AFC Wimbledon and Liverpool, the commentator mentioned that it would be Kolo Toure's last game for Liverpool before joining up with the Ivory Coast for the African Cup of Nations. This got me thinking what affect the bi-annual tournament will have on Arsenal this year.
Previous years, the African Cup of Nations has derailed our season, with us providing players in every tournament since 2000, peaking at 4 in 2006.
2015 will be the first time in 9 tournaments that Arsenal have not sent a player to the African Cup of Nations: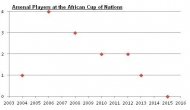 I believe that the dwindling amount of African players in the Arsenal squad is a deliberate policy by Arsene Wenger to reduce the chances of our season derailing.
When a player go's off to represent his country in the African Cup of Nations, you basically have to write that player off for 3 months.
He misses January and February due to the tournament himself and, if he returns home on time (they often don't), they return with an inadequate fitness level unsuitable for the Premier League. It then takes a month for the player to get back up to speed, lose the bit of weight they all seem to put on, and be ready to perform again. It is then April.
Kolo Toure was always a great example of this. A fairly natural big frame, he often returned from the African Cup of Nations overweight. I also believe that it was the African Cup of Nations that ruined Gervinho's career at Arsenal.
The Ivorian was just beginning to find his feet in England, having been sent off on debut. Having grabbed himself a couple of goals in December, his last game before leaving for the 2012 African Cup of Nations was against Fulham on January 2nd. After 4 goals in the 1st half of the season, he failed to score again, returning back from Equatorial Guinea and Gabon unfit and out of form.
Usually the African Cup of Nations is held every 2 years. The confederation had decided to move it from even years to odd years, to avoid a clash with he World Cup. This mean another tournament in 2013, so within 18 months of joining Arsenal, Gervinho had been to Africa twice, effectively losing 6 months of his Arsenal career.
2012/13 went the same way for Gervinho as 2011/12 did. A good start to the season, followed by a trip to Africa (This time South Africa), returning and doing nothing for Arsenal.
After the 2013 African Cup of Nations, Gervinho only played an additional 5 Premier League games. He was then sold to Roma.
You might also like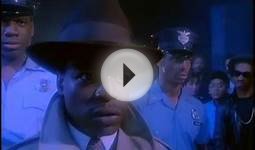 Cameo - Word Up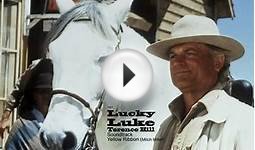 Terence Hill-Lucky Luke (1991) SOUNDTRACK Yellow Ribbon ...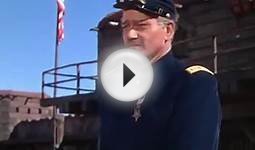 John Wayne in She Wore a Yellow Ribbon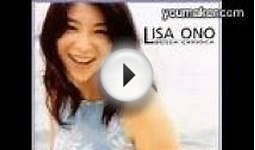 小野麗莎-She Wore A Yellow Ribbon
She Wore a Yellow Ribbon Movie Poster (27 x 40 Inches - 69cm x 102cm) (1949) -(John Wayne)(Joanne Dru)(John Agar)(Ben Johnson)(Harry Carey Jr.)(Victor McLaglen)
Home (MG Poster)
She Wore a Yellow Ribbon Poster (27 x 40 Inches - 69cm x 102cm)
The Amazon image is how the poster will look; If you see imperfections they will also be in the poster
Full Size Movie Poster; Same Size That You See In The Theater
Size is provided by the manufacturer and may not be exact
Packaged with care and shipped in sturdy reinforced packing material
John Wayne Poster From She Wore a Yellow Ribbon Movie


Home (Home Comforts)




Vintage Movie Posters
Wall Art
Canvas Prints
Modern Art
Art Posters