Georgia National Guard Yellow Ribbon Program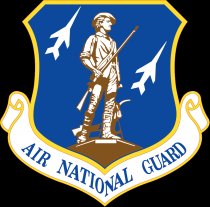 Family Readiness encompasses more than just the preparation for their sponsor' s deployment. It includes responsibility for preparing for natural disasters, evacuation of home incidental to disasters and accounting for personal, financial and legal affairs of their sponsor in the event of an emergency or fatality. Through involvement in the program and self-learning via online resources like The National Guard Bureau Family Program hopes to develop 21st century National Guard families into resilient, resourceful, and ready families.
The Georgia National Guard has been active since 1946. The Georgia Air National Guard currently has more than 3, 000 airmen and officers assigned to two flying wings and six Geographically Separated Units (GSUs) throughout the state. The units are:
-GA ANG Headquarters located at Dobbins Air Reserve Base in Marietta.
(678) 569-5205
-116th Air Control Wing located at Robins Air Force Base. The unit flies and maintains the Joint Surveillance and Target Attack Radar System Aircraft (JSTARS).
(478) 201-2656
-165th Airlift Wing located in Garden City.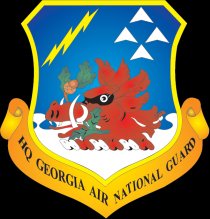 The unit flies the C-130 Cargo Aircraft.
(912) 966-8201
-Savannah's Combat Readiness Training Center located in Garden City. The CRTC provides joint training capabilities for all branches of the U.S. military.
(912) 963-3648
-117th Air Control Squadron located in Garden City. The unit provides theater command with battle management, radar surveillance, control and communication capabilities.
(912) 963-6108
-139th Intelligence Squadron located at Fort Gordon. The unit is responsible for executing of cryptologic intelligence operations to satisfy strategic, operations and tactical intelligence requirements of national decision makers, combatant commanders and combat operations.
(706) 791-5295
-165th Air Support Operations Squadron in Garden City. The squadron provides air liaison and terminal attack ground controllers.
(912) 963-4173
-202d Engineering Installation Squadron located at Robins Air Force Base. The unit provides worldwide engineering, installation and relocation of command, control, communications, computers and intelligence, surveillance, reconnaissance systems.
(478) 201-1523
-224th Joint Communications Support Squadron located in Brunswick.

The unit provides deployable tactical communications for Joint Task Force Headquarters and Joint Special Operations Task Force Headquarters and can operate in environments without a reliable terrestrial network.
(912) 261-5700
-283rd Combat Communications Squadron located at Dobbins Air Reserve Base. The unit provides deployable long range communications and information capabilities supporting Air Force and Joint Force commanders.
(678) 655-4600
Governed by a Board of Directors, the Georgia National Guard Family Support Foundation, Inc. is a non-profit 501 (c) (3) corporation established in 1994 to provide emergency relief assistance to the members and families of the Georgia National Guard, federal/state civilian employees of the Georgia Department of Defense and other qualified military members living in the State of Georgia. Although not a military organization, the Foundation is recognized as an official support organization of the Georgia National Guard.
You might also like
RAVPower All-In-One FileHub Wireless N Travel Router USB Micro SD SDXC TF Memory Card Reader Card with 6000 mAh portable charger USB Hard drive Flash Mobile Storage Media Sharing for iOS &android devices
Personal Computer (RAVPower)
Media Sharing: transfer photos/movies/music/files between iOS and Android Devices and Desktop/Laptop, between mobile devices and SD Card/USB HDD, and between Micro...
Wirelless Router: instantly convert wired network into Wi-Fi (AP/Router/Bridge)
External battery: built-in 6 mAh power bank (5V/1A) for charging smartphones
Wireless Network: Connect to an existing wifi network, share hotspot access and boost Wi-Fi range
Package Include :1 x RAVPower FileHub[WD02], 1 x USB Charging Cable, 1 x User Manual
[All-in-1] RAVPower FileHub Wireless USB HDD SD card File Media Transferring Sharing Travel Router 6000mAh External Battery Wireless Micro SD TF Card Reader, HDD/USB drive wireless accessing, Wireless Storage For iOS/Android Devices, WLAN Hot Spot & NAS File Server.
Personal Computer (RAVPower)
Media Sharing: transfer photos/movies/music/files between iOS and Android Devices and Desktop/Laptop, between mobile devices and SD Card/USB HDD, and between Micro...
Wirelless Router: instantly convert wired network into Wi-Fi (AP/Router/Bridge)
External battery: built-in 6 mAh power bank (5V/1A) for charging smartphones
Can connect up to 5 devices (Laptop,Mobile Phone,Tablet/PAD,Desktop etc) at the same time
Wireless Storage For Ipad / Iphone5,4s,4 / Samsung Galaxy S4,S3,S2,Tab2,Note2 and All Other IOS/Android Device