U.S. Army Yellow Ribbon Reintegration Program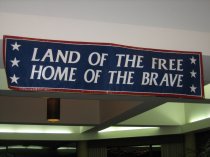 Yellow Ribbon Reintegration Program: Parts 1 & 2
Being a loved one of someone in the military is incredibly difficult. For active duty families, it involves frequent moves (sometimes internationally), military housing, multiple deployments, and a myriad of personal sacrifices. Recently, I have been reading blogs of other military wives to try to get ideas for coping with the upcoming deployment. While I can relate to them in some ways, it is still completely different to be the wife of a deploying reservist. It poses its own specific challenges that do not exist in the active duty world.
We are used to the military being a part of our life, but we are are not used it being our life.
Our soldiers are nurses, doctors, lawyers, firefighters, teachers, store clerks...you name it. When not deployed, military obligations involve one weekend a month and two weeks a year of putting on the uniform and training. Therefore, when our loved ones get activated for an upcoming deployment, we are not always mentally or psychologically prepared. Its not something we are used to thinking about on a regular basis.
It is difficult because we do not have the same types of support systems as active duty families. Some unique challenges that we face:
We don't live near other military families. The families in my husband's unit are spread out over hundreds of miles. We don't see each other on a regular basis and we don't all know each other well.
We don't have access to the resources of living on or near a military base. It can be difficult to find assistance with military legal, financial, and social issues.
Our soldiers have to leave behind civilian jobs and civilian obligations. Employers may be less than understanding about this situation and it can sometimes be difficult to return to them.
We don't have other friends or family members who have been through this or who truly understand.
Our children may be the only ones in their school who have a parent overseas. The child may struggle with this and the school may not have experience with helping.
For this reason, the Department of Defense has developed something called the Yellow Ribbon Reintegration Program to help soldiers and families of reservists through the deployment cycle. It's a series of seven conferences where they provide information, services, referral, and outreach.
This past weekend, the Army gave us Part 1 & 2 (Alert Phase and Pre-Deployment). We arrived at the hotel to a patriotic greeting:
After some socializing with the unit, we headed to bed to rest up for an entire day of information overload. The next morning involved a buffet breakfast, singing of the national anthem, a greeting by one of the Army Generals, and then it was straight into the schedule. Some of the things we heard about:
A 24/7 phone number and website that can assist with virtually any issue that may arise, ranging from counseling to broken dishwashers to help finding a lawyer and so on. They say that you can call them with literally any question you might have about anything. I learned that I can even call Military OneSource and ask them how to cook a turkey.
ESGR (Employer Support): The short story is that it's illegal for your employer to give away your job while you are gone and if you have any problems, you call them and they help you.
Financial planning: I was excited to find out that we can get free financial planning. Given the astronomical quantity of student loans I have, I think we could use some help.
You might also like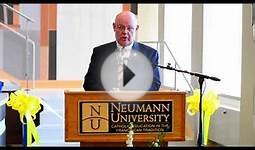 Neumann University - New Library Ribbon Cutting 2014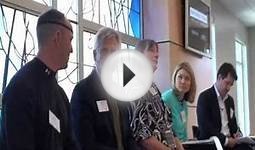 Operation Yellow Ribbon - Challenge America/Lipscomb ...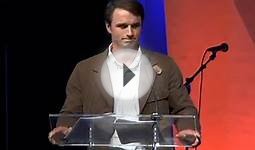 Operation Yellow Ribbon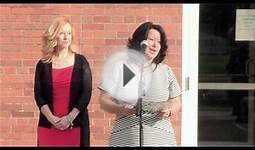 Sonography Program Ribbon Cutting | The University of Findlay
RAVPower All-In-One FileHub Wireless N Travel Router USB Micro SD SDXC TF Memory Card Reader Card with 6000 mAh portable charger USB Hard drive Flash Mobile Storage Media Sharing for iOS &android devices
Personal Computer (RAVPower)
Media Sharing: transfer photos/movies/music/files between iOS and Android Devices and Desktop/Laptop, between mobile devices and SD Card/USB HDD, and between Micro...
Wirelless Router: instantly convert wired network into Wi-Fi (AP/Router/Bridge)
External battery: built-in 6 mAh power bank (5V/1A) for charging smartphones
Wireless Network: Connect to an existing wifi network, share hotspot access and boost Wi-Fi range
Package Include :1 x RAVPower FileHub[WD02], 1 x USB Charging Cable, 1 x User Manual
[All-in-1] RAVPower FileHub Wireless USB HDD SD card File Media Transferring Sharing Travel Router 6000mAh External Battery Wireless Micro SD TF Card Reader, HDD/USB drive wireless accessing, Wireless Storage For iOS/Android Devices, WLAN Hot Spot & NAS File Server.


Personal Computer (RAVPower)




Media Sharing: transfer photos/movies/music/files between iOS and Android Devices and Desktop/Laptop, between mobile devices and SD Card/USB HDD, and between Micro...
Wirelless Router: instantly convert wired network into Wi-Fi (AP/Router/Bridge)
External battery: built-in 6 mAh power bank (5V/1A) for charging smartphones
Can connect up to 5 devices (Laptop,Mobile Phone,Tablet/PAD,Desktop etc) at the same time
Wireless Storage For Ipad / Iphone5,4s,4 / Samsung Galaxy S4,S3,S2,Tab2,Note2 and All Other IOS/Android Device