Yellow Ribbon dog Program
NEGAUNEE - Lady is a beautiful, sweet 2-year-old black Labrador retriever who anxiously awaited a forever family to adopt her from the Upper Peninsula Animal Welfare Shelter in Negaunee Township. That adoption happened Wednesday.
During her time at the shelter, when she was out for a walk, Lady might have worn a yellow ribbon on her collar, just like millions of other dogs around the globe now do.
"The purpose of the yellow ribbon on a dog's collar or leash is to bring awareness that this dog needs more space, " said Melanie Bell, UPAWS community outreach coordinator. "It could be for many different reasons. The dog might be fearful of new people. It might not yet be trained to not jump on someone. Maybe the dog has an injury and is recovering from that and even a soft touch would hurt the dog.
Article Photos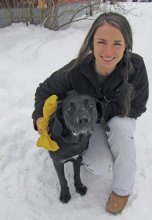 Melanie Bell, Upper Peninsula Animal Welfare Shelter
community outreach
coordinator, poses with Lady, a 2-year-old black Labrador who is wearing a yellow ribbon on her collar. Lady, who was
adopted Wednesday, is
still learning to be
less fearful of people she
doesn't know. The ribbon serves to advise people Lady needs space. The ribbon is part of the internationally known The Yellow Dog Project. (Journal photo by Renee Prusi)
"The yellow ribbon is being used to communicate that."
The use of these ribbons - which has caught on globally - was started by Tara Palardy, a dog trainer in Red Deer, Alberta, who is founder of The Yellow Dog Project.
"I am a positive reinforcement trainer and ran into a number of clients who complained about people approaching their dogs, kids getting too close to their nervous dog or even puppies who jump all over people, " Palardy said in a news release. "These people needed something to help identify their dogs as not being approachable or needing a moment of training before being approached."
Palardy launched a Facebook page for 250 of her friends and clients in September 2012 and as of Wednesday now has more than 83, 000 followers around the world. The Yellow Dog Project is a not-for-profit organization that now has its own website, theyellowdogproject.com.
"There are really a lot of uses for the yellow ribbon, " Bell said. "It could be the dog is fearful of other dogs. It could be the dog is a service dog in training. Some people are using a yellow ribbon in addition to the vest service dogs in training wear.
"What the yellow ribbon says is that the dog needs more space than other dogs, " Bell said. "Really, though, you should always ask permission before you touch someone else's dog."
When a dog is new to an owner, the yellow ribbon might be a great "getting to know you" tool.
"It's appropriate any time anyone adopts a dog because you're learning about that dog yourself, " Bell said. "The yellow ribbon will facilitate any interaction with others."
Ribbons can be ordered through The Yellow Dog Project website, but people can make their own ribbon as well, Bell said.
"You could use a bandana, a cloth or a ribbon, really anything yellow, " she said.
Bell advised, however, that the yellow ribbon is not an escape clause for owner responsibility.
"It is not an excuse to not train a dog, " Bell said. "It does not release you from liability if something happens with your dog."
You might also like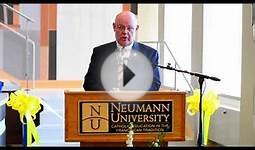 Neumann University - New Library Ribbon Cutting 2014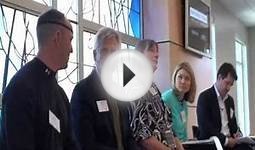 Operation Yellow Ribbon - Challenge America/Lipscomb ...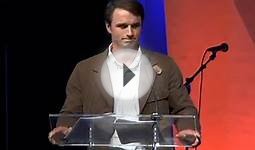 Operation Yellow Ribbon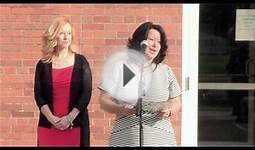 Sonography Program Ribbon Cutting | The University of Findlay
RAVPower All-In-One FileHub Wireless N Travel Router USB Micro SD SDXC TF Memory Card Reader Card with 6000 mAh portable charger USB Hard drive Flash Mobile Storage Media Sharing for iOS &android devices
Personal Computer (RAVPower)
Media Sharing: transfer photos/movies/music/files between iOS and Android Devices and Desktop/Laptop, between mobile devices and SD Card/USB HDD, and between Micro...
Wirelless Router: instantly convert wired network into Wi-Fi (AP/Router/Bridge)
External battery: built-in 6 mAh power bank (5V/1A) for charging smartphones
Wireless Network: Connect to an existing wifi network, share hotspot access and boost Wi-Fi range
Package Include :1 x RAVPower FileHub[WD02], 1 x USB Charging Cable, 1 x User Manual