Army Reserve Yellow Ribbon event schedule
Story and photo by Spc. Glenn M. Anderson
221st Public Affairs Detachment, 7th Civil Support Command, 21st Theater Sustainment Command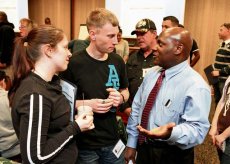 GARMISCH-PARTENKIRCHEN, Germany — U.S. Army Reserve Soldiers and their families from the 21st Theater Sustainment Command's 7th Civil Support Command, with headquarters in Kaiserslautern, attended a two-day Yellow Ribbon event for deploying and re-deployed units April 27 to 29.
The Yellow Ribbon Reintegration Program is a Department of Defense-wide effort to promote the well being of National Guard and Army Reserve members, their families and communities by connecting them with resources available to them throughout their Soldiers' deployment.
"We are here to assist the 7th CSC with updated resources in order to make their Yellow Ribbon Program even better, " said Bruce D. Townshend, project manager for U.S. Army Reserve Command Yellow Ribbon Program.
Among the participating units from the 7th CSC were the 793rd Movement Control Team; 1177th MCT; Company D, 457th Civil Affairs Battalion; 361st Civil Affairs Brigade and the 89th Chaplain Detachment.
"The Edelweiss Lodge provides a unique American environment in a beautiful German setting where Army Reserve Soldiers and their families can relax and focus on preparing for deployments or reintegrating with their families following a deployment, " said Col. Russell A. Henderson, deputy commanding officer for the 7th CSC.
"It was great to see so many family members and children (read about baby carriers at http://babycarriersreviews.com/) here with their Soldiers. The staff of the 7th CSC conducting the event is outstanding, " Townshend said. "I hope to be able to return for future Yellow Ribbon events."
The two-day event provided Soldiers and family members information on various topics from legal issues to managing deployment challenges, as well as suicide prevention and coping strategies for families along with several other topics pertaining to deployment and re-deployment issues.
You might also like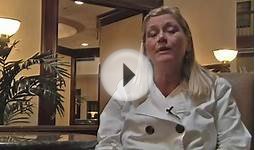 94TH CSH Pre-Deployment Yellow Ribbon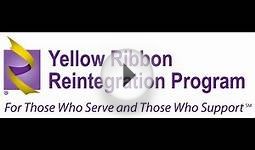 Yellow Ribbon Reintegration Program Overview
Thomas Kinkade (Follow the Yellow Brick Road) StarFire Prints Wall Décor


Home (Trend Setters)




Relive memories of the 1939 film masterpiece!
Scratch and fade-resistant.
Includes ribbon for hanging.
US made.
3.5 diameter.
SHE WORE A YELLOW RIBBON MOVIE CAST - LOBBY CARD UNSIGNED (USA) 1949


Entertainment Memorabilia ()




A memorable & special gift!
A unique centerpiece for the home or office!
Only 100% Authentic Autographs & Manuscripts - Certificate of Authenticity Provided.
UACC Registered Dealer, #RD110 and member of the Manuscript Society!
Fast Worldwide shipping!