Tie a Yellow Ribbon Korean movie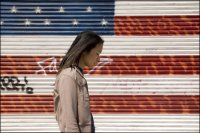 Friends, you have the special opportunity to watch Joy Dietrich's indie drama Tie a Yellow Ribbon, beamed straight to your TV set through the power of public television. Set in New York City, the film offers a compelling view into the lives of young Asian American women through the eyes of the main character, a Korea adoptee, and delicately addresses the abnormally high rates of depression and suicide among Asian American girls. This isn't your typical public television offering. Here's a blurb and synopsis from the broadcast press release:In TIE A YELLOW RIBBON, Jenny Mason (Kim Jiang), a Korean adoptee and aspiring photographer, walks the streets of New York in a state of resigned indifference. Her days are spent with white friends and colleagues, her nights with white men. She has no contact with her Midwestern family due to a childhood indiscretion with her white brother, Joe (Patrick Heusinger). She rejects any attachment, dumping men as fast as she can pick them up. Yet she longs for a connection that would make her feel at home—a home that she has lost and is forever seeking.
One day, her roommate asks her to move out, fanning her fears of abandonment. She moves in with the beautiful but troubled Beatrice Shimizu (Jane Kim) and meets super-cool Simon Chang (Ian Wen), whose socially awkward sister, Sandy (Theresa Ngo), lives next door. Raised in the predominately white Midwest, she is both fascinated and repulsed by the other Asian Americans whom she meets. Her indifference toward life starts melting away however, as she embraces Bea, who battles her own self-esteem issues with family and a philandering boyfriend, Phillip (Gregory Waller), and tries to help Sandy overcome her shyness. Jenny's biggest obstacle is opening herself up to the possibility of a relationship with Simon. Meanwhile, Bea and Simon encourage and help jumpstart Jenny's career in photography.
Suddenly, Joe appears at her door, shattering her current life. As Jenny searches for a voice and photographic style that she can call her own, she finds that she must face her unresolved feelings toward her brother and family, and ultimately reconcile her identity as an Asian American.
"I wanted to make a film that gave nuanced portraits of young Asian American women whose stories are seldom told in mainstream media. The dirty little secret is that Asian American women have one of the highest rates of depression in the United States, " said writer/director Joy Dietrich.
"While this film doesn't attempt to explain the reasons why, it does expose the isolating, alienating factors that make the young women feel the way they do—the greatest among them the lack of acceptance and belonging. TIE A YELLOW RIBBON is ultimately about three young women's search for love and belonging."
The film is a quiet character-driven drama that grapples with some very real human issues. It's worth checking out, and hey, you don't even have to leave the comfort of your living room. It airs on public television starting May 1. Check your local listings, or search the PBS schedule here. And to learn more about , go here.
You might also like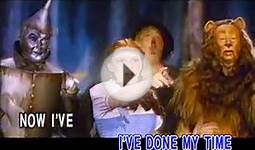 [BEST VIDEO] Dawn - Tie A Yellow Ribbon Round The Old Oak ...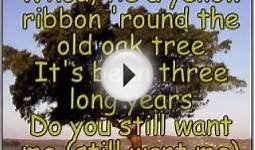 tie a yellow ribbon on the old oak tree
Yellow Ribbon Seahorse and Starfish Expandable Bangle Bracelet


Jewelry (Delight & Co.)




Yellow Ribbon Seahorse and Starfish Expandable Bangle Bracelet.
Charm size is approx. 0.73 x 0.32 x 0.13 inches (HxWxD) including loop.
The Seahorse is a calm and mild creature that seems to effortlessly roam the seas. Many believe the Seahorse to carry the following significances: Patience, Friendliness...
Also available in popular themes such as Happiness, Faith, Luck, Holiday, Angels, Marathons, Best Friends, Keep Calm, I love you to the Moon and Back, and many more.
This Bangle looks wonderful alone or layered with other Bangles to match your style.
TJie Art Hand Painted Mordern Oil Paintings Wall Decor Abstract City Clouds Home Landscape Oil Paintings Splice 4-piece/set on Canvas


Home (TJie Art)




Size:40x40CMx1,40x80CMx1,20x60CMx2
A perfect wall decoration for living room and bed room. Paintings reproduction,Canvas print,stretched with wooden frame on the back. Ready to hang.
painted by professional artists with years of oil painting experiences. Hand-painted high quality canvas oil painting. A nice gift for your relatives and friends...
Each piece is custom made.
Materials/Milieu:high quality Thick Canvas, high quality oil or Acrylic colors.