Yellow Ribbon out of state tuition
The Post-9/11 (Chapter 33) GI Bill is a highly beneficial incentive for active duty veterans to pursue their college education without incurring massive amounts of student debt.
The provisions include 100 percent funding of a public four-year undergraduate education for a veteran, who has served at least three years on active duty since September 11, 2001.
A problem that veterans have been facing after leaving the service has been within university tuition requirements to qualify for in-state residency within the states they are establishing their new homes. That will change this July.
Veterans who are eligible for the Post-9/11 GI Bill will no longer pay out-of-state tuition at any public university within the country. Thanks to a new bill under the Veterans' Access, Choice, and Accountability Act of 2014, all public universities will now be required to offer in-state tuition to veterans who make use of their Chapter 33 benefits starting in July.
"The Veterans Access, Choice, and Accountability Act of 2014 expands a veteran's ability to maximize his or her Post-9/11 GI Bill benefit and use that benefit at any public school in the nation regardless of residency restrictions, " Jason Hansman of the Iraq and Afghanistan Veterans of America said. "This provision will benefit both states, by allowing them to retain new veteran residents who end their period of active service and decide to remain local and veterans, who will no longer face financial constraints in attending the public school of their choice. This law is a win-win for the new greatest generation."
The current maximum tuition covered is just over $20, 000, requiring veterans to pay out of pocket for any additional charges. Many states, including Louisiana, already offer in-state tuition to veterans. However, 18 states will be affected by this law.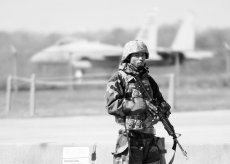 Most colleges within these states participate in the Yellow Ribbon Program, granting additional funds to veterans to assist in the difference between in-state and out-of-state costs. However, the program has funding limitations with special requirements, which disqualifies some veterans to be eligible recipients.
Not qualifying for in-state tuition is a considerable hurdle for men and women in the military, as out-of-state tuition expenses often exceed $20, 000 per year.
California, an affected state, currently offers $11, 200 for in-state tuition at the University of California-Berkeley and $34, 100 for out-of-state tuition. If a non-resident veteran does not qualify for the Yellow Ribbon Program, the will spend over $14, 000 out of pocket for tuition and fees. For veterans seeking to make their new home within affected states such as California, the act of 2014 will lift a huge financial burden as he or she establishes a new life outside of the military.
You might also like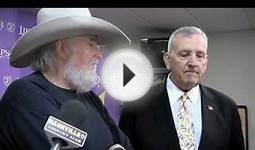 Operation Yellow Ribbon: Charlie Daniels, Montgomery ...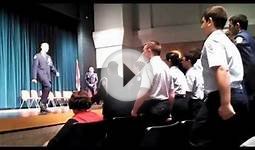 Brandon leading Yellow Ribbon Cadence per Col. Burke ...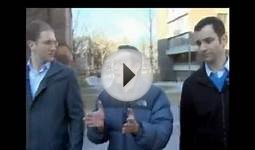 Yellow Ribbon Program Explained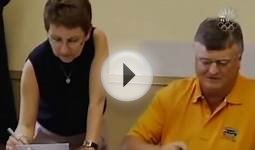 9/11: Operation Yellow Ribbon (Gander, Newfoundland)