Yellow Ribbon Prison run 2012
I couldn't remember how many times I participated in this race but I knew this was one of the must do races. The objectives of the race were (1) to create Awareness of giving second chances to ex-offenders, (2) to generate Acceptance of ex-offenders and their families into the community, and (3) to inspire Community Action to support the rehabilitation and reintegration of ex-offenders. Also, a very inspirational runner, Jenap, who was also a personal friend, was raising funds through her "Dusk Till Dawn" 12-hour challenge commencing 12 hours prior to the event. I met Jenap at the race pack collection and she was hopeful about her personal fund raising effort and run. I wished her all the best and in case I didn't see her on race day, to take care of herself during the run.
The evening before Jenap's personal marathon began, I whatsapped her. I also arranged to meet Teelee and Joanna at the bus shuttle pick-up at Singapore Expo on race day morning. This year, the boarding point was at the bus-stop along the main Upper Changi Road East instead of the smaller Changi !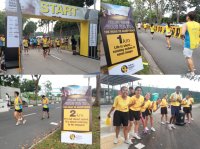 By the time we started queuing up for the bus, more and more runners arrived and the queue had stretched all the way to the Singapore Expo Carpark! Our bus arrived at exactly 7:45am at the Changi Village Bus Interchange, which was also the race start time! We quickly walked as fast as we could to the starting point which was about 500m away. I asked Joanna to help me take a picture before I started running as she was doing the 6km Fun Run starting at 8:15am. As for Teelee, well, by the time I started, he was a long long way ahead!
You might also like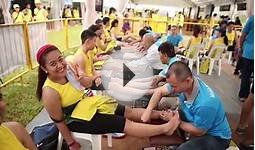 Join us at the Yellow Ribbon Prison Run!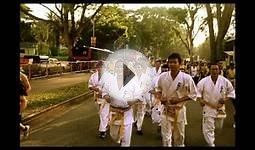 Yellow Ribbon Prison Run 2014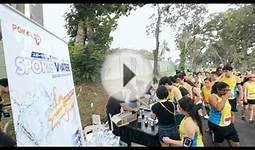 Yellow Ribbon Prison Run 2012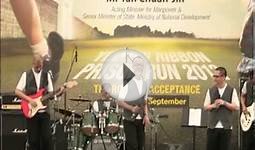 Yellow Ribbon Prison Run 2012 : Performance by Inmates