Yellow ribbons for her hair words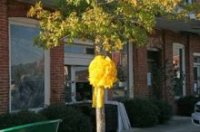 – By Jack Reece –
A couple of weeks ago my editor sent me a memo indicating that she had received numerous requests to explain the yellow ribbons in town and asked that I research and publish an explanation. The short version is that a number of soldiers from the 122nd Engineer Battalion, headquartered in Edgefield, have been deployed in Afghanistan for a number of months now and the yellow ribbons are in recognition of their service and everyone's desire to have them all home safe and sound as soon as possible. Edgefield citizens with whom I have talked about the display are quick to credit Mrs. Bill Moody with launching the Afghan Deployment ribbon display. Joan Moody, with help from Charlotte Cheatham and numerous other Edgefield folks, have provided us with a daily reminder that a large contingent of our local troops are serving side by side in harm's way.
The expanded version goes like this. The origin of the idea of a yellow ribbon as remembrance may have been the 19th century practice that some women allegedly had of wearing a yellow ribbon in their hair to signify their devotion to a husband or sweetheart serving in the U.S. Cavalry.
Around her hair she wore a yellow ribbon
She wore it in the springtime
In the merry month of May
And if you ask her why the heck she wore it
She wore it for her soldier who was far far away
When the United States invaded Iraq in 1991, individual Americans, schools and businesses responded by tying yellow ribbons around trees in their front yards and pinning yellow ribbons to their doors. This American folk tradition dates back at least to the 1950's, but was rekindled during the Iranian hostage crisis in the early 1980's, when Americans began tying yellow ribbons en-mass, as a display of solidarity with the hostages. The yellow ribbon saw renewed popularity in the United States during the Gulf War in the early 1990s. It appeared along with the slogan "support our troops", in the form of yellow ribbons tied to trees, and countless other contexts. It often had the implied meaning of "bring our troops home" from the Desert Shield and Desert Storm troop deployments. It appeared again during the 2003 invasion of Iraq with similar meanings.
So what about the citizen soldiers for whom the Edgefield Yellow Ribbons are displayed? The 122nd Engineer Battalion was constituted 5 July 1946 and allotted to the South Carolina National Guard as the 122nd Engineer Combat Battalion, an element of the 51st Infantry Division. Organized and Federally recognized 13 March 1947 from new and existing units in western South Carolina with Headquarters at Edgefield. The unit was re-designated as the 122d Engineer Battalion 1 February 1953. The 122d was ordered to active duty 10 February 2003 deploying in support of The War on Terror. The Valorous Unit Award streamer embroidered AL ANBAR PROVINCE 2003was awarded to the 122d Engineer Battalion. In 2008 the Battalion reorganized to consist of the Headquarters Company and the Support Company (Companies A, B, and C concurrently reorganized and re-designated as the 1226th Engineer Detachment, the 1227th Engineer Detachment, and the 1221st Engineer Company, respectively. Elements of the 122nd Engineer Battalion are currently deployed in Afghanistan
You might also like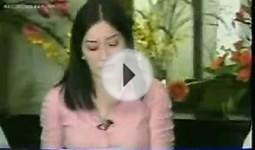 Yellow Ribbon Trilogy [2]: Her Monologue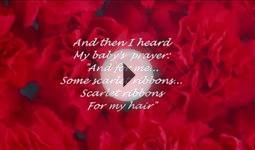 JO STAFFORD - SCARLET RIBBONS (FOR HER HAIR)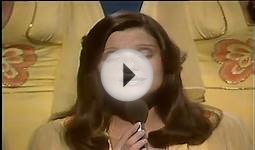 Nolan Sisters SCARLET RIBBONS FOR HER HAIR from UK TV ...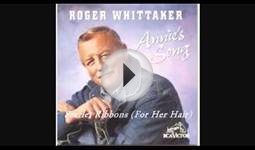 ROGER WHITTAKER - SCARLET RIBBONS (FOR HER HAIR)
Galaxy S5 Case, Shockproof, Dust-proof, Dirt-proof, Snow Proof,waterproof Case for Samsung Galaxy S5 (Purple)


Wireless (nika shop)




Take surfing,swimming and snorkeling up to 6.6 ft underwater or just relax in the bath,underwater to IP-68 standards.
Completely sealed from snow and ice.Ski or snowboard with confidence.
Take you through dirt,dust,sandstorma and withstand mud, food and fine construction dust.
case is slim but tough. it is designed to meet or exceed military standards and tested to 6.6 ft(2 meter) drop.
Crystalclear anti-reflective optical glass lens for high quality images
Blue Bird singing on the tree back cases protective cases for Apple Accessories iPhone 5/5S


Wireless (Youai)




Designed for easy access to all the ports and buttons for your phone.
Sides are made of hard TPU material that offers unmatched grip and protection.
Printed on thin metal back using sublimation technology to offer long lasting design.
Careful packaging to protect the goods from possible damage.
We ship our products within two days on business days,but weekend.
TJie Art Hand Painted Mordern Oil Paintings Flight of the Hummingbird 4-Piece Canvas Wall Art For indoor use only,4-piece wall art in abstract style,Hand-painted artwork on canvas,Abstract in a mix of purple/ yellow/ grey, 48W x 32H inches


Home (TJie Art)




For indoor use only, 4-piece wall art in abstract style, Hand-painted artwork on canvas, Abstract in a mix of purple yellow and grey, Dimensions:122 W x 81 H CM
A perfect wall decoration for living room and bed room. Paintings reproduction,Canvas print,stretched with wooden frame on the back. Ready to hang.
painted by professional artists with years of oil painting experiences. Hand-painted high quality canvas oil painting. A nice gift for your relatives and friends...
About this artwork,This piece is 100% hand-painted on a gallery-wrapped canvas ready to hang on any wall.
Color:Grey, Yellow, Purple,Dimensions:48W x 32H in.,Style:Classic, Abstract,Theme:Shapes,

Huahui Skull Cute Cases


Wireless (HUAHUI)




Designed only for iPhone 6,but not fit to iPhone 6 Plus.
100% Fit to your best and lovely iPhone 6.
Printed on thin metal back using sublimation technology to offer long lasting design.
This Style Also Have Color White Case And Color Transparent.You can just choose what you want.Thank you.
We ship our products within two business days,but weekend.