Make Yellow Ribbon Tree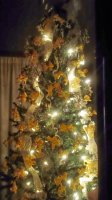 This Yultide 2013, I've decided to decorate my Christmas tree with Yellow Ribbon Bows. My Christmas tree was complete before Halloween even arrived. *sigh* I'm looking forward to the Holiday season, spending time with Family and Friends who now have the time this season.
Yellow Ribbon Bows are for Support of America Veterans who risk their life to fight for our Constitution.
Total amount of time spent to decorate the tree: 6hrs. 3hrs to make the yellow ribbon bows and 3hrs to unpack the tree and embellish it with decorations.
I have handcrafted the yellow ribbon bow and decorated the tree with 64 total yellow ribbon bows; In addition, to accent the bows; I've added: white synthetic baby's breath, white ribbons, and lastly white holiday lights.
A large multi-looped white bow can be found at the topmost part of the tree.
I think it looks absolutely breath taking. Who knew that this artificial Christmas tree stands at 4ft tall and purchased at my local MTA thrift store two years ago. Ribbons and material were purchased at my local 99cent only store.
I'm sure that the amount spent totals close to $10. With budget in mind, I think I have done well.
You might also like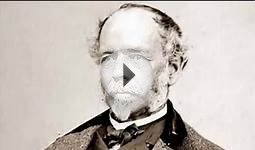 Yellow Rose of Texas ::: Johnny Horton (sorry, make that ...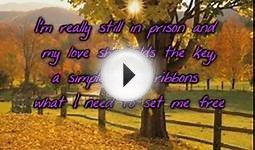 Tony Orlando _ Dawn - Tie A Yellow Ribbon round The Old ...
RAVPower All-In-One FileHub Wireless N Travel Router USB Micro SD SDXC TF Memory Card Reader Card with 6000 mAh portable charger USB Hard drive Flash Mobile Storage Media Sharing for iOS &android devices
Personal Computer (RAVPower)
Media Sharing: transfer photos/movies/music/files between iOS and Android Devices and Desktop/Laptop, between mobile devices and SD Card/USB HDD, and between Micro...
Wirelless Router: instantly convert wired network into Wi-Fi (AP/Router/Bridge)
External battery: built-in 6 mAh power bank (5V/1A) for charging smartphones
Wireless Network: Connect to an existing wifi network, share hotspot access and boost Wi-Fi range
Package Include :1 x RAVPower FileHub[WD02], 1 x USB Charging Cable, 1 x User Manual
National Geographic Wall Decals, A Symbolic Yellow Ribbon and a Sign Saying 'remember' on a Tree Removable Peel and Stick Designer Fabric Wall Sticker Decal by Wallmonkeys - 30 Inches H x 20 Inches W
Home (Wallmonkeys)
Premium quality fabric material sticks to virtually any surface. A great addition to the nursery, kids room, bedroom, living room, kitchen, or even bathroom!
Simply peel and stick our custom wall decals; Remove and reuse up to 100 times. We know you will love them!
Our removable wall stickers are made in the USA!
Will not damage your walls; No sticky residue. We only sell premium designer items.
Custom printed for you at time of order. Don t buy a cheap imitation - Wallmonkeys decals are the original premium wall decals!