Yellow Ribbon round the Oak Tree meaning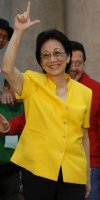 - 10:35 pm
OheMGee! Bords, this was fascinating for me when I found out. Super chika to the maximum level talaga. Kasi nga, diba yung mga 80s kids diyan – ang trademark eh yellow and black. Kung nag-kolehiyo ka nung mga early 80s, after ng assassination ni Ninoy Aquino – you can relate to this. Remember the biggest thing then was to wear yellow and black.
Yellow was to represent the yellow ribbon tied around lamp posts all over the place in line with the song, "Tie a Yellow Ribbon" written by Irwin Levine and L. Russell Brown and recorded by Tony Orlando for the anticipated return of Ninoy Aquino from exile in the U.S. A yellow ribbon is a symbol with various meanings, mostly associated with those waiting for the return of a loved one.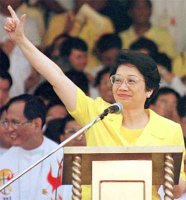 Interestingly in Singapore, the government has initiated an annual Yellow Ribbon campaign to promote giving ex-convicts a second chance in society. Typically, a person shows his support for ex-convicts by pinning a yellow ribbon on his shirt during the annual campaign. Ang shoray diba?!
Black unfortunately represented Ninoy's untimely death when he was assassinated at the tarmac of the airport now known to most of you as Ninoy Aquino International Airport (NAIA). The anticipation turned to sorrow and everyone wanted to express their mixed joy-turned-to-grief by wearing yellow and black.
I remember Cory Aquino wearing the symbolic yellow dress and yellow eyewear in order that she may express to the Filipino people that she is one with them. It brought camaraderie among all Filipinos from all walks of life which resulted in the fall of the Marcos regime.
The one and only "People Power" that toppled two decades of dictatorship and a peaceful one at that.
Guess what peeps! I was blog hopping and I regularly go to Kitty Go's Blog just to browse and see what new socialite scandal may be brewing. Kitty Go is widely known as the writer of two books namely, When Chic Hits the Fan and Chic Happens. She also became a household name during the time that Chikatime.com was in existence. I like the way she writes and her sense of humor.
I read one of her entries entitled, "We've been had!" and was surprised to find out that the "yellow" during that time that former President Aquino wore at every rally and every event, was a ploy. As written on Kitty Go's blog, she quotes from one of the issues of "The Week":
THEIR GREATEST TRIUMPH CAME IN THE PHILIPPINES, WHERE THEY HELPED CORY AQUINO UNSEAT THE MARCOS REGIME IN 1986. TACTICS INCLUDED ADVISING AQUINO TO WEAR YELLOW SO THAT CROWDS COULD SHOW THEIR SUPPORT BY WEARING THE SAME COLOUR, AND PRE-EMPTING MARCOS' ATTEMPT TO RIG THE VOTE BY TAKING A CRUDE EXIT POLL AND DECLARING VICTORY."
Ideas for
granite countertop edges
.
You might also like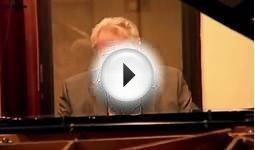 Tie a Yellow Ribbon Round the Old Oak Tree (Por la ...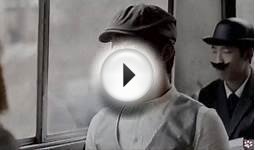 SHINee 샤이니 TIE THE YELLOW RIBBON ROUND THE OLD OAK TREE
Toland Home Garden Joyous Snowman Garden Flag 119688


Lawn & Patio (Toland Home & Garden)




Garden Flag Size: 12.5 Inch by 18 Inch
Toland Flags are Printed and Heat Sublimated in the USA to permanently dye fabric for long lasting color
Decorative flags by Toland feature licensed artwork that is favored by flag flyers
All Toland Flags are machine washable and UV, mildew and fade resistant
Sublimated Flag made from 100 percent polyester fibers that are both weather and fade resistant
Toland Home Garden Twelve Days of Christmas Garden Flag 119667


Lawn & Patio (Toland Home & Garden)




Garden Flag Size: 12.5 Inch by 18 Inch
Toland Flags are Printed and Heat Sublimated in the USA to permanently dye fabric for long lasting color
Decorative flags by Toland feature licensed artwork that is favored by flag flyers
All Toland Flags are machine washable and UV, mildew and fade resistant
Sublimated Flag made from 100 percent polyester fibers that are both weather and fade resistant
Fresh Live Topiary Plant, Item 140G - 12 inch Ivy Ball On Stem Graced with orange ribbon and a centrally placed yellow flower this Live Topiary Plant shows off that less is more. 12 inch blue pot lends itself well as a table centerpiece or focal point in any room.


Lawn & Patio ()




Product Ready for Display
Adds a fresh touch to your home or garden
Typically ships in one week
Decorations are for display only

Fresh Live Topiary Plant, Item 125G - 8 inch Ivy Ball On Stem Festooned in orange ribbons this Live Topiary Plant displays gorgeous yellow flowers amongst the greenery that drapes in, over and around the planter. Ideal for indirect sunlight and rooms that simply need a touch of greenery.


Lawn & Patio ()




Product Ready for Display
Adds a fresh touch to your home or garden
Typically ships in one week
Decorations are for display only

Fresh Live Topiary Plant, Item 135G - 10 inch Ivy Ball On Stem Youll love the clean lines of this Live Topiary Plant. Adorned in yellow flowers and festooned in a small amount of orange ribbon this plant loves brilliant indirect lighting and will grace your home with a flair of aristocracy.


Lawn & Patio ()




Product Ready for Display
Adds a fresh touch to your home or garden
Typically ships in one week
Decorations are for display only